Engineering Institute of High Technologies
The Institute was established in 2016 on the basis of the Institute of High Technologies and Sustainable Development, trains specialists in science-intensive industries of the republic, such as energy, heat and space technologies. The development of Kazakhstan's space industry is a priority direction of the country's industrial and innovative development, the Institute is making its contribution to this process.
Since the first day of the founding of the Institute, which was established on the basis of the Department of General and Theoretical Physics (1934), several generations of scientists and educators have prepared the basis for its achievements in our days. The scientists of the department worked on measurements of the solar constant, were engaged in the creation of equipment in the field of actinometry. In 1971, the Department of Applied Physics was organized, where experimental work was carried out to grow mono- and polycrystals from ferromagnetic alloys in an ultrasonic field.
The Institute of High Technology Engineering includes the departments "General and Theoretical Physics", "Energy" and "Exploitation of Space Facilities". Director of the Institute is Professor S.E. Kumekov. The training is aimed at training students to successfully solve scientific and engineering problems in various fields of physics, technical physics and heat power engineering, having interdisciplinary character, especially in nanotechnology, space and nuclear industries. The programs are aimed at integrating education, science and production.
Specialties "Electric Power" and "Power Engineering" were accredited in 2016 by the International Accreditation Agency ASIIN (Germany). The specialty of doctoral studies "Power Engineering" was accredited in 2016 by an independent accreditation and rating agency of the Republic of Kazakhstan (NAAR) for 5 years.
Much of the work is devoted to programs in the design, production and operation of rocket and space technology. Students get the skills of engineering analysis and design, setting and conducting scientific research taking into account modern trends in the development of the space industry. Much attention was given to practical work, communications with the Baikonur space station were established.
The Institute actively works with the world's leading educational and scientific centers, attracting foreign scientists within the framework of the "Visiting Professor" program to the scientific and educational process. Students are actively involved in scientific work, developed a system to support the publication of scientific works of students, doctoral students, staff of the Institute in rating scientific publications.
The Institute prepares programs with multilingual education, as well as programs in electronic format, necessary for self-study of the subject and distance education. Constantly the selection of the best students for study in foreign universities is carried out under the program "Academic Mobility". The Institute participates on an ongoing basis in the international educational projects of Tempus and in the programs "Erasmus Mundus". The institute of mentoring is developed in the university, students are engaged in scientific student circles, take part in public life of Satbayev University.
Contacts
Kumekov Serik Eshmuhambetovich
Director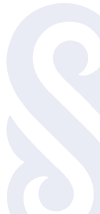 Balgayev Nurzhan Ergenovich
Deputy Director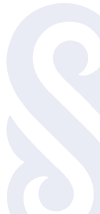 Saitova Nadira Kurvanzhanovna
Deputy Director