JV Satbayev University and ArcelorMittal Gas Production

The joint venture of Satbayev University & ArcelorMittal Temirtau focuses on methane prospecting and production.
The project is being executed in accordance with the decree of the President of the State, under which Kazakhstan should shift to a green economy and develop new energy sector that will prospect and produce coalbed methane in Karaganda Region.
The purpose of the joint venture is to attract new technologies and investments, as well as to reduce possible risks during coalbed methane prospecting and production in Karaganda Region.
The venture aims to solve problems of coalmines in the Karaganda Coal Basin that caused harm to the health of the mining workers and to the environment throughout its exploitation period. Another aim is to make profit out of the old problems using methane production and processing in order to get products with high added value.
Coalbed methane is a form of natural gas that is extracted from the coal seams. In recent decades, it became an important source of energy in the USA, China, Canada, Australia and other countries. Current annual production of coalbed methane exceeds 58 billion cubic meters per year.
This gas can be used to generate electricity on gas-fired plants. ArcelorMittal Temirtau Company plans to use it to convert vehicles from diesel fuel to natural gas motor fuel, thus optimizing the expenses and reducing the impact on the environment.
Currently, the government supports the development of coalbed methane production by providing tax preferences to the industry. According to the new Code on Mineral Resources and Subsoil Management, coalbed methane is classified as a subsoil asset.
As estimated by international experts, the Karaganda Coal Basin could contain a considerable amount of methane resources up to the depth of 1500 meters.
This joint venture of a global industrial company and a national research university is a landmark event in the history of Independent Kazakhstan.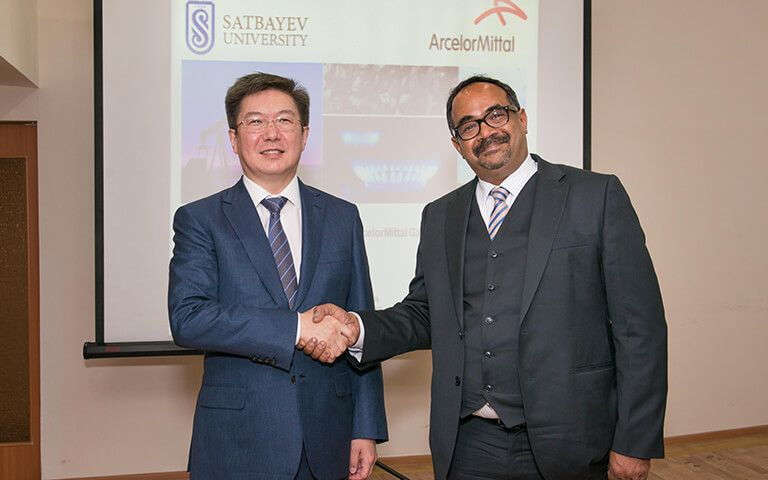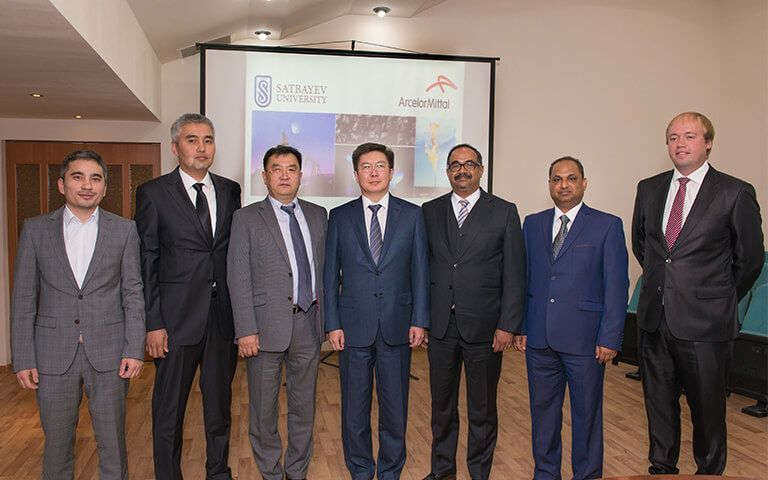 Main mission of the joint venture
The major emphasis will be made on geological prospecting of methane resources in coal seams in the ArcelorMittal Temirtau contract area and on production and processing of methane in coalmines.
Alongside with methane production, the joint venture also conducts innovative projects with an intent to improve environmental situation on Karaganda Region, works on enhancing industrial safety and deals with information technologies and staff training.
Company management
Shareholders' representatives:
Paramzhit Colon, Director General of ArcelorMittal CIS.
Supervisory Board:
Bakhytzhan Barmagambetov, Board President, Vice-rector for ooperative Development of Stabayev University;
Chingiz Cherniyazdanov, Managing Director for Innovative Development of Satbayev University;
Erlan Tolysbaev, Board Chairman of JSC Scientific and Technological Center Parasat.
Yer Ramesh, Assistant of Operational Director of JSC ArcelorMittal Temirtau;
Goyal Parshant, Assistant of Operational Director/ Coal Department of JSC ArcelorMittal Temirtau;
Stepan Shakhno, Manager of Energy and Mines department of JSC ArcelorMittal Mining UK Ltd (London).
Director General: Zhanat Khasenov