JV Satbayev University and NC "Tau-Ken Samruk"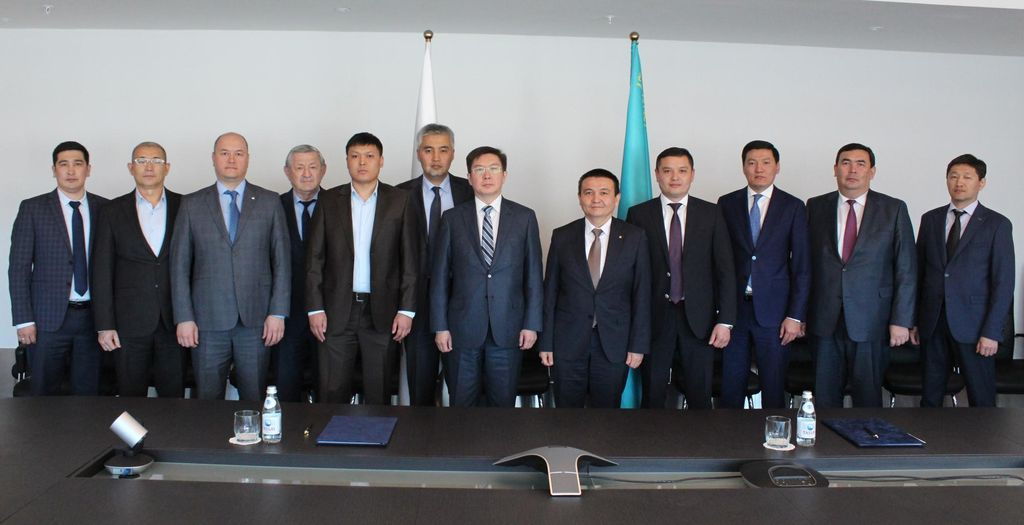 "Research Center", Satbayev University joint venture and "Tau-Ken Samruk" National mining company, created to solve problems related to mining and metallurgical industry of Kazakhstan and innovative-technological potential growth of the company.
The joint venture was established to conduct research and development work for mining and metallurgical sector enterprises, elaborating and implementing innovative technologies in geological exploration, mining and processing of mineral raw materials, commercialization of these technologies due to attraction of additional investments.
Based on developed countries' experience, scientific and technical centers of large industrial companies have a clear advantage in the markets for innovative products. Research Center creation will help "Tau-Ken Samruk" to become a company with diversified portfolio of assets, a reliable strategic partner for a wide range of investors in RK mining and metallurgical industry, with resources and committed to the best standards at implementing investment projects.
To create a company, advanced technologies will be developed, launched and the best world experience will be used as well. Center work on creating a pilot industrial base for mining production will make it possible to bring equipment and technology to mine, process and extract useful components to the level acceptable for business. This will provide conditions for mining engineering growth, as well as scientific, design and development potential of the industry.
The enterprise aims to speed up significantly the process of putting new deposits into operation from production to final product. Research Center will conduct work not just on "Tau-Ken Samruk" investment projects, but will carry out enterprises' orders from Russia, China, Mongolia and Central Asian countries related to innovative technologies' elaboration.
Another area of the new RC activity is training personnel for the mining industry due to Bachelor, Master's and PhD-doctoral programs, as well as organizing and conducting trainings and seminars for professionals that are hired for the industry. Leading scientists from foreign and scientific centers will be involved in teaching.
RC creation will allow "Tau-Ken Samruk" to reach a new qualitative growth level, to begin measures on company value rise through new technologies introduction in the company's projects and existing industry enterprises. For the entire industry, RC will become the basis of a unified scientific infrastructure in mining and metallurgical industry. The center will create new jobs and will enhance the knowledge and skills of industry specialists.

The joint venture's main tasks
Development and adaptation of innovative technologies and technological processes of processing related to complex, resistant and refractory ores and concentrates for the new and existing enterprises; calculation and selection of process equipment. Also, elaboration of production regulations for designing facilities and preliminary technical and economic calculation, feasibility study; creation of mechanisms and implementation technology tools of enterprises.
Company's major strategic goal is to form a high-quality portfolio of assets and attract strategic partners for carrying out key projects.