Digitalization for smarter education
Teaching English
in the Era of Digitalization
1st International Conference of SU and DKU
Dates: October 24-25, 2019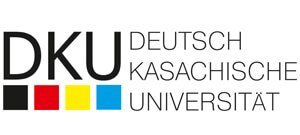 With the advent and intensive development of information and digital technologies, there is a huge need for their application, including in the field of education.
The purpose of this conference is to bring together experts, scientists and practitioners from the Republic of Kazakhstan and other countries to discuss current scientific and applied trends in the use of innovative digital technologies in teaching foreign languages.
The objectives of the conference are: to share experiences, to discuss challenges and to find constructive solutions in teaching foreign languages ​​in the era of digitalization; thus, strengthening cooperation and identifying potential areas for joint research.
The main themes of the conference are:
Digitalizing FL teaching in Kazakhstan: challenges and goals
Theories and practices used for language acquisition in a digital environment
Exploring a new role for teachers: teaching digital natives
The digital divide in classrooms: students vs. teachers
Pitfalls of digital transformation in FL acquisition
Contribution of digital technologies to autonomous language learning
Technologies in a flipped classroom
Digital opportunities for foreign language teacher development
Conference languages: Kazakh, Russian, English.  
Recommendations for abstracts:
To participate in the conference, you have to fill in the online application form and attach your abstract consisting of not more than 300 words by September 16, 2019. Abstracts should consist of a summary of the report and a list of keywords (no more than 7). The organizing committee will inform you about the inclusion of the report in the conference program before October 1, 2019. Conference materials will be published on the basis of the results of the conference after its completion.
Conference venues:
Satbayev University, Almaty, 22a Satbayev st., and Kazakh-German University, Almaty, 173 Nazarbayev Ave.
Key dates:
The deadline for submitting abstracts and applications — September 16, 2019
Notification of selected participants — October 1, 2019
The deadline for submitting articles — November 25, 2019
Conference date: October 24-25, 2019
Conference Organizing Committee:
Nassyrova Raushan (SU) +7 707 636 8893
Akmurzina Dinara (SU) +7 747 653 9426
Tokbergenova Bakhytkul (KGU) +7 701 627 0074
e-mail: conference2019su@gmail.com
Papers must be original contributions and must not be under consideration for any otherconference or publication.
Before submitting your paper, please ensure that it has been carefully proofread for typographical and grammatical errors, especially if English is not your first language. Papers will be returned if the standard of English is not considered to be good enough for publication.
Papers should be submitted as a doc-attachment by email to conference2019su@gmail.com. The deadline for submission is November 25th, 2019.
Papers must not be sent in PDF format; they should not be zipped nor exceed 5-7 pages of A4 size, including abstract, figures, references and appendices.
Papers can be produced in Microsoft Word using Times New Roman font, size 12, for the main text. They should be single spaced and fully justified with margins of 2 cm all around. Please do not insert headers, footers or page numbers. Do not refer to page numbers in your text as these may be changed. Do not use multiple columns.
Put the title of the paper in bold-CAPITALS, center aligned. This must be followed below by the author's surname with initials, institution, town and country, right aligned.A 300 word (maximum) abstract should follow. Include up to 7 keywords or phrases.
Figures and tables should be placed as close to their reference point in the text as possible. All figures and tables must have titles and must be referenced from within the text. Images have to be inserted as picture files (.gif, .jpg, .bmp, .pct, .png, .psd). Please note that you may be asked to supply the pictures as separate files.
References should follow the Harvard referencing style, which means that primary references in the text should be in the format (Brooks 1997) and they should then be listed at the end of the paper as per the following examples:
Brooks, I. and Weatherston, J. (1997) The Business Environment: Challenges and Changes, Prentice Hall, London.
Brown, S.L. and Eisenhardt, K.M. (1998) Competing on the Edge: Strategy as Structured Chaos, Harvard Business School Press, Boston.
Clutterbuck, D. and Crainer, S. (1990) Makers of Management: Men and Women who Changed the Business World, MacMillan, London.
Papers should be submitted as a doc-attachment by email to conference2019su@gmail.com. 
The deadline for submission is November 25th, 2019.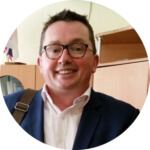 Martin Curtis
Oxford University Press Teacher Trainer for Central Asia, Middle East & Northern Africa, Trainer of Oxford Teachers' Academy
Was a plenary speaker at ATEL Conference, Beirut, Lebanon;
was involved in a curriculum design for Foundation Year Program for 8000 students at major Saudi University;
coordinated IELTS 'Train the Trainer' in Muscat, Oman;
was a keynote speaker at Amazing Minds North Africa 2011 (Morocco), Amazing Minds Middle East (Jordan), Amazing Minds Gulf 2012 (Dubai);
coordinated training for country-wide adoption for SEC, Qatar;
was the head of Business English Training at Abu Dhabi University;
supervised and supported team of teachers across Russia;
has given teacher training sessions in Russia, Emirates, Greece, Gulf States, Kyrgyzstan and Kazakhstan.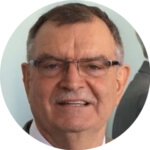 Richard Harrison
Richard Harrison is an author, publisher and teacher trainer based in Muscat, Oman and in London.
He has worked extensively at universities throughout the Gulf region for more than 30 years – in Saudi Arabia, Bahrain, the UAE, Iran and Oman.
From 1994 to 1997, he was also the British Council's ESP Consultant for Russia.
Richard Harrison's ELT books include Headway Academic Skills (OUP), Keep Writing and English Please (Pearson).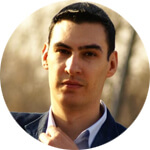 Serbin Vassiliy Valerievich
Head of the Department of Information Systems of the International University of Information Technologies, Associate Professor, Candidate of Technical Sciences, Honored Worker of Science and Technology, Professor of the Russian Academy of Natural Sciences.
His scientific interests inlude such areas as: computerization of education, information and training systems, automation of business processes, the use of artificial intelligence in training, big data, multi-criteria decision-making methods, machine learning, M-Learning, doubt theory, etc.
Conference paper topic: «Innovative teaching methods based on M-learning»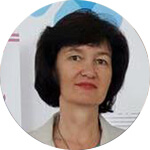 Tatyana Letyaikina
The President of the Association of Teachers of English in Kazakhstan (KazTEA) since 2015.
In this position she has initiated and implemented projects for EFL in- and pre-service teachers across Kazakhstan. Apart from annual KazTEA Conferences, she has arranged and conducted Village Projects in 5 regions of Kazakhstan, EFL Pre-Service Teachers' Conference in Shymkent (2018). She gained teacher-training experience being participant of various seminars arranged by RELO U.S. Embassy in Nur-Sultan, British Council, U.S. Peace Corps on TFFL aspects and leadership skills. Her academic interests relate to blended learning, leaning styles for EFL learning/teaching.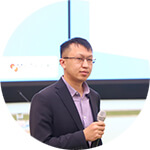 Doszhan Mukanov
SoftwareONE Kazakhstan
Key Account Manager
Master class on the topic "Digital Transformation Trends in Education"