Get higher education
in the technical university №1 of Kazakhstan

Possible studying in
Kazakh, Russian
and English

3D tour of the university

From the first year, Satbayev University students become part of the Center for Research and Innovation
Graduates of Satbayev
University are professional elite of international level
Prestigious
international diploma (accreditation ABET, ASIIN)
Technology training
on production, work in the largest companies
The best world
experience and rich traditions since 1934
Credit training technology allows you to independently select subjects by
flexible schedule
Bachelor's educational programs
That feeling when the future is near
Dear applicant, choose from the list below, the subject you are taking.
Mathematics - Computer Science

4 educational programs

Math - Geography

8 educational programs

Biology - Geography

1 educational program

Biology - Chemistry

2 educational programs

Chemistry - Physics

3 educational programs

Creative exam

3 educational programs
More than 

2000

 grants annually. The minimum passing score of UNT is 65 points.
Admission to Satbayev University
UNT submission and receiving a grant

June 20 – July 7
Take creative exams if you have chosen a creative education program
Get a grant
Grant competition results are published in early August
Admission to Satbayev University

Contact of the admissions office


The Republic of Kazakhstan,
Almaty, 22a Satbayev Street,
The Main Educational Building (GUK).
Entrance from the Baytursynov street.


Admission committee works:
Mon - Fri: from 9:00 to 18:00
Sat: from 9:00 to 14:00
Sun - weekend
Grants
That feeling when you can study for free
82%

 of Satbayev University 

students study for free.



grants from the «Bilim» foundation

annual grants from the rector of Satbayev University

annual grants for subject Olympiads of Satbayev University


grants and scholarships from «Chevron» and «KAZENERGY» companies

scholarships from the «Shahmardan Yesenov» Foundation

Grants and discounts for winners of international and republican Olympiads

social grants and discounts for low-income and large families, orphans, disabled people

discount on academic achievement
I want to apply for a grant!
Leave your details for more information about grants and discounts
Satbayev University
in numbers
That feeling when there is an interesting life ahead
7726
are studying on a grant
94
international partner universities
500
places in computer classes
2 млн.
books in the scientific and technical library
1
supercomputer - the first in Central Asia
International Programs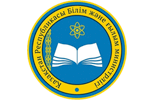 Exchange programs in cooperation with the Ministry of Education and Science of the Republic of Kazakhstan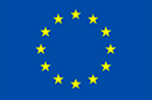 Erasmus Mundus
Program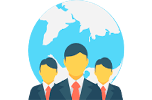 Short-term
internships





















94 partner universities from 27 countries
Employment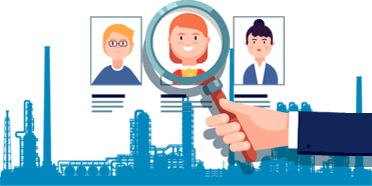 450 partner companies
Thanks to close relations with oil and gas companies and other sectors, as well as the reputation of one of the best technical universities in Kazakhstan, Satbayev University opens wide employment opportunities for its graduates.
During the first 6 months after graduation, 90% of graduates get employed.
Our graduates - are the leaders of their generations
That feeling when you are in good company
Ilyas Esenberlin

a great Kazakh writer, known all over the world.
Mining engineer, 1940.
Shahmardan Yesenov

Doctor of Geological and Meneological Sciences, Academician, Deputy of the Supreme Council of the Minister, President of the Academy of Sciences of the Kazakh SSR, Chevalier of two Orders of Lenin, Lenin Prize Winner, State Prize of the Kazakh SSR, Prize of the Academy of Sciences of KazSSR after Sh. Valikhanov.
Metallurgist, 1949.
Akhan Bizhanov

Chairman of the Committee for Social and Cultural Development of the Senate of the Parliament of the Republic of Kazakhstan
Electrical Engineer, 1971.
Kazbek Valiyev

The famous alpinist, the first Kazakh conqueror of Everest, the Snow Leopard, the master of sports of the international class, the Honored trainer of the RK for mountaineering.
Geophysicist, 1974.
Bakhyt Sultanov

Deputy Prime Minister - Minister of Trade and Integration.
Electrical Engineer, 1994.
Askar Zhumagaliyev

Extraordinary and Plenipotentiary Ambassador of the Republic of Kazakhstan in the Kingdom of the Netherlands.
Broadcasting and television, 1994.
About the Military Department
That feeling when you're getting stronger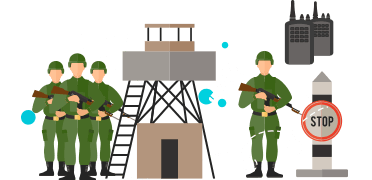 Become a reserve lieutenant without taking a break from the university education!
The military department of Satbayev University accepts bachelor students from 1-2 courses of full-time education, citizens of Kazakhstan not older than 27 years (240 places available).
Training in military affairs will help to make a career in the public sector and law enforcement agencies (DVA, KNB, Prosecutor's Office and Border Service).