A. Burkitbaev Institute of Industrial Automation and Digitalization
The institute trains specialists of mechanical engineering section for many industries, such as mechanical engineering, instrumentation, oil-gas and chemical industry, machine tools, robotics and vehicles, automobile and tractor machinery. Training specialists is carried out in the field of strength, reliability of technical systems for their safe operation.
The Institute has a half-century experience of scientific and pedagogical activity and is rightfully considered to be a blacksmith of engineering staff of Kazakhstan. One of the first Departments "Standardization, Certification and Engineering Technology" was established in 1959, aimed at the training of Mechanical Engineers. The chair was equipped with machine tools, tools, measuring instruments given by Alma-Ata plant of heavy engineering.
In 1977, Professor Meiram Kurmangaliyeva created the Faculty of Mechanical Engineering in the University (at that time – KazIIT). Later the faculty was transformed into the Institute of Engineering, Technology and Ecology, and in 2011 received a new name and the name of the first rector of the Kazakh Mining and Metallurgical Institute after A. Burkitbayev. Thanks to the work of the Institute of IE industrial potential of Almaty city, in the factories where most graduates of the institutes work, is still one of the most powerful in the country.
Today, The Institute structure contains 6 departments: Machine tools, Materials and Technology of mechanical engineering production; Robotics and technical means of automation. Standardization, Certification and Technology of mechanical engineering; Hoisting and transport machines and hydraulics; Machinery and technology of printing production; Applied mechanics and Engineering Graphics;
Teaching engineers is conducted by qualified professors, associate professors and specialists-manufacturers in the state and Russian languages. Students gain knowledge of modern engineering technologies, instrumentation, transportation and traffic engineering, robotics and automation of production on the basis of the ability to work on CAD - programs as a designer and technologist, master the formation of programs for all kinds of machine tools with numerical program management, as well as 3D - Technology such as 3D- scanning and 3D - printing.
Specialties of the institute have international accreditation in the German accreditation agency ASIIN (Germany), in the Independent Kazakhstan Agency for Quality Assurance in Education (NKARC) and in the Independent Accreditation and Rating Agency (NAAR).
There are 30 specialized laboratories and classrooms equipped with the necessary equipment and devices, computer hardware and software. In training, students use the latest computer-aided design systems of international level, such as Nastran, Comsol multiphase's, compass 3D and APM WinMachine; learn industrial technology and equipment on the basis of computer-based technologies and first 3D - scanning; modification of results in 3D - drawings, and their production by 3D - printers; automation and robotics production, using machines with numerical program control and robotics.
The Institute cooperates with a number of foreign technical universities: the exchange of teaching staff and students, internships of doctoral students, foreign practice of master students, development of a curriculum for the organization of dual-degree education, holding discussions held on education issues, and etc. The Institute of Industrial Engineering has close scientific and educational ties with Magdeburg Technical University, University of Aveiro (Portugal), Stanford University (USA), lead technical universities of CIS countries: Bauman Moscow State Technical University (Moscow), Stankin (Moscow), URFU (Yekaterinburg).
Graduates work as engineers-mechanics of a wide sector, engineering designers/constructors, and work in many industries of Kazakhstan. They are in demand in the mechanical engineering and transport industries, in enterprises for the production of functional, metallic and nano-scale materials, in design works bureaus, research institutes, and occupy managerial positions in the state structures.
Educational programs
Undergraduate

Graduate

PhD
Contacts
Omarbekov Beknur Orazgaliuly
Director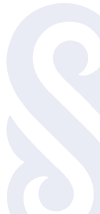 Syzdykbekov Nurtay Tursynovich
Deputy Director
n.syzdykbekov@satbayev.111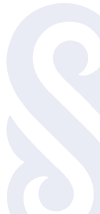 Nugman Erik Zeynelovich
Deputy Director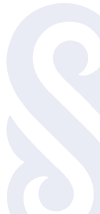 Abisheva Gulnur Ablakhanovna
Reception