International cooperation is one of the priorities of Satbayev University. It includes both research projects and the academic mobility of students and teachers.
What is academic mobility?

It is an opportunity to study, work or have internships at other universities in Kazakhstan and abroad. It is possible both in the framework of a joint educational or research program of universities and academic mobility programs.

By participating in the academic mobility program, you can travel, study or work at the best universities in the world.
Academic Mobility Programs

Program of MES RK
How to get to the academic mobility program?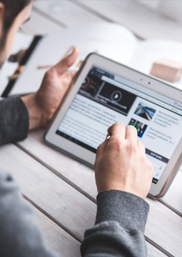 The International Centre announces applications for academic mobility programs several times during the academic year, usually at the beginning of the year. For submitting documents on time, you need to follow the news.
Watch the news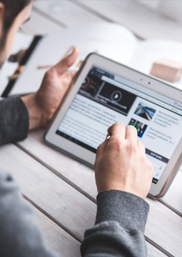 You can also contact the Center for International Cooperation to specify when and to which program you can apply.
Watch contacts
Requirements for candidates
Students

be students for at least 2 years of study at Satbayev University;

have an average score determined by the host university;

be proficient in the language of study at the host university.
Teachers

be proficient in the language of study at the host university.
What countries and foreign universities our university cooperates with?
International Centre projects
Within the framework of cooperation with foreign universities to improve the conditions for investigations of young researchers and doctoral students, Satbayev University conducts projects to organize innovative infrastructure for international cooperation between students, researchers, and teachers of Kazakhstani and European universities

Advanced Center for PhD Students and Young Researchers in Informatics ACeSYRI
Learn more about the project
Frequently asked questions:
In what year can I participate in academic mobility programs?

Usually, 2-3-year-students take part in the academic mobility program, since in the first year they study mainly general disciplines that do not require departure. In the last year of study, it is required to have practice and be prepared for the diploma work, which makes it impossible to participate in the mobility program.

What is the level of English required for academic mobility?

The minimum level of the English language knowledge - B2, confirming IELTS, TOEFL certificates, or you can provide a confirming document of the language knowledge from the English Language Department.

What level of GPA does academic mobility require?

A GPA above 3.5 is required. To participate in the program, you need to be a full-time student, have «good» and «excellent» grades, and apply for participation in the competitive selection of students for academic mobility programs.

Duration of academic mobility?

The duration of study is a minimum of one semester.

Who finances academic mobility?

• A program funded by the Ministry of Education and Science of the Republic of Kazakhstan.
• The program is within the framework of a bilateral cooperation agreement with Tomsk Polytechnic University (RF), Huazhong University of Science and Technology (PRC).
• Erasmus + program funded by the European Union.
• MEVLANA program partially funded by the Higher Education Council of Turkey.
Documents are accepted according to the availability of grants. You should follow the news on the site.
Our contacts:

Abdykalikov Adylbek Asanovich
Director of International Cooperation Department

+7 727 320 40 35 (internal: 70-35)

a.abdykalikov@satbayev.university

Yergeshkyzy Gulnaz
Senior manager of International Cooperation Department

+7 727 290 90 19 (internal: 73-12)

g.yergeshkyzy@satbayev.university

Zhanadilova Aigul Ermekkyzy
Manager of International Cooperation Department

+7 727 292 90 19 (internal: 73-12)

a.zhanadilova@satbayev.university

Sapar Nazym Tokhtiyarkyzy
Chief Specialist of International Cooperation Department

+7 727 320 40 19 (internal: 70-19)

n.sapar@satbayev.university

22a Satpayev Str., Petroleum building (administration building), room 609

international_office@satbayev.university
oms.kazntu@gmail.com

@satbayev.international.office

Working hours: Monday-Friday, 8.30-17.30, Lunch time: 13.00-14.00
Time for consultation on academic mobility, including Erasmuz+, Mevlana-11.00-12.30 Monday-Thursday.