Reporting meeting of the Rector for 2019-2020 academic year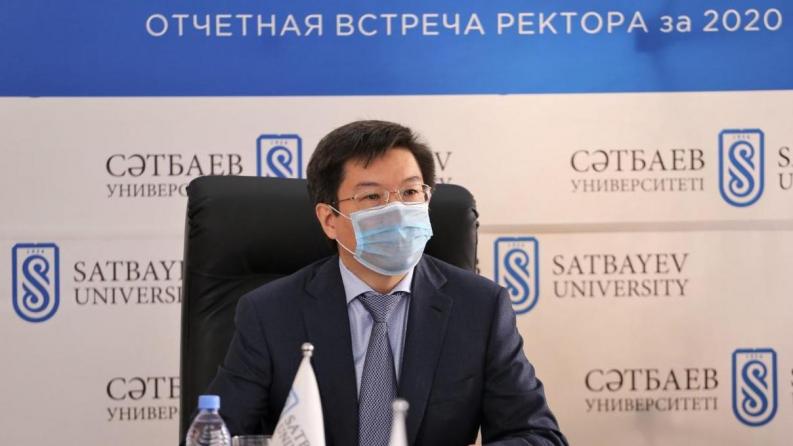 The annual meeting of the University's Rector with the staff and the public was held at 15.00 on September 25, 2020. Because of the COVID-19 pandemic, the event was held online.
The speakers of the event were: Rector Beyssembetov Iskander Kalybekovich, Vice-Rector for Academic Affairs Iskakov Rinat Maratovich, Director of the Institute of Chemical and Biological Technologies Tuyebakhova Zoya Kaimovna and Head of Staff of the Rector Mukhtybaev Berik Khamitovich.