Satbayev University Guide Receives Gold at QS APPLE-2019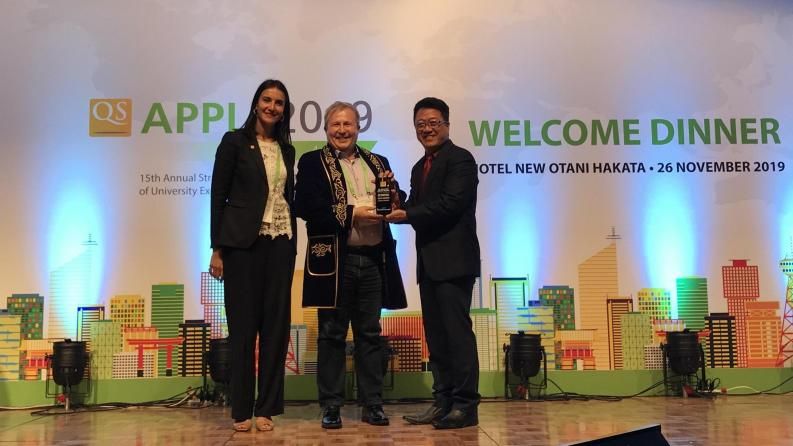 First time in history Satbayev University takes part in the conference and exhibition QS APPLE 2019 in Fukuoka city in Japan. There are over 1000 academic participants from over . 200 universities from the Asia-Pacific region.
The first day brings very surprising news: the University is awarded in Gold nomination for the best international print advertisement for prospective students!