Satbayev University has improved its position by 20 points in the QS World University Rankings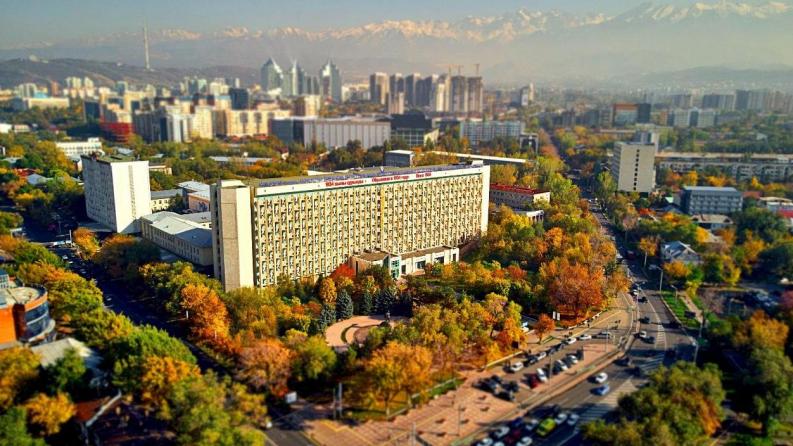 Every year, in early summer, the global academic community awaits the results of one of the most influential world university rankings - QS World University Rankings. Many universities strive to get into it and do everything possible to improve achievements. The ranking involves more than 1,600 higher educational institutions in the world.
The number one technical university in Kazakhstan, Satbayev University, was annually included in the top 600 of the best world higher educational institutions, taking its worthy place in the given rating.
This year, confirming the title of the best technical university and improving its position by 20 points as compared with the previous year, the university held 541-550 place (the ranking rates in intervals) and was up on the fourth line among the multidisciplinary Kazakhstani universities that are present in the ranking.
Such an impressive result was formed due to the fruitful work that Satbayev University has been conducting for the past few years.
More than 70% of professors and young teachers are involved in active research. The university received the prestigious "Leader of Science" prize in the category "Leader by the number of scientific publications" in the collection "Web of Science Core", which was awarded for the impressive amount of articles published in prestigious databases. Scientists at Satbayev University have published publications in journals peer-reviewed by international databases Scopus and Web of Science: more than 2,000 publications in Scopus, more than 1,000 ones in Web of Science.
QS rating itself was developed in 2004, jointly with the British edition of "Times Higher Education" and it is calculated according to the special method based on the data relating to the achievements of higher educational institutions in the education and science sphere.
It is based on a global study to determine the best universities of world significance, conducted by the British consulting company Quacquarelli Symonds (QS).
QS World University Rankings is considered as objective as possible, since all the data and rating methodology are available for external audits. The evaluation is carried out based on six criteria: the university's reputation in the academic environment and among employers, scientific publications citing, the ratio of teachers and students, and the ratio of local and foreign students. Half of the evaluations are accounted for by the reputation of the university: 40% - the university's reputation in the academic environment, 10% - employers' estimates.
In 2020, the first line of the research, like over the years, was taken by the Massachusetts Institute of Technology.
Multidisciplinary universities are at the top of the ranking among universities of Kazakhstan; it is quite expected. Satbayev University is the first technical university in Kazakhstan included in the global list of the best world universities.