The second season of Esports Student League of Kazakhstan starts soon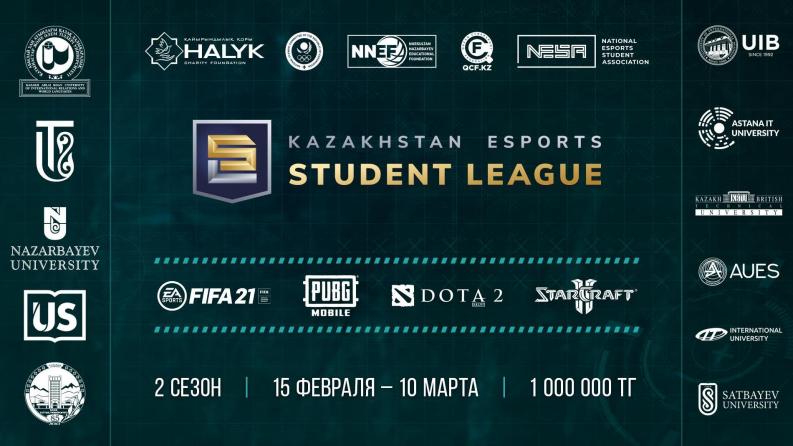 The number of participating universities in KESL has grown to 11. In the new season, students of 4 more universities will join the universities that are already KESL participants in the fight for the total prize fund of 1,000,000 tenge.
Registration for KESL will take place from February 1 to 12.
The League will be held in four disciplines: StarCraft 2, FIFA 2021, Dota 2, and PUBG Mobile. So gather your teams and start training today!
The battle promises to be hot!
StarCraft 2
Dates: February 15-16
Prize fund: 120,000 tenge
FIFA 21
Dates: February 16-17
Prize fund: 120,000 tenge
Dota 2
Dates: February 15-17 inside universities, February 20-21 KESL finals
Prize fund: 350,000 tenge
The team that ranks the 1st place will get a slot in ECOLLEGE ESPORTS international league! This is a project that is held in Dota 2 discipline among European universities and will be held in April 2021.
PUBG Mobile
Dates: February 24-March 10
Prize fund: 410,000 tenge
GLHF!