Top 7 courses at Coursera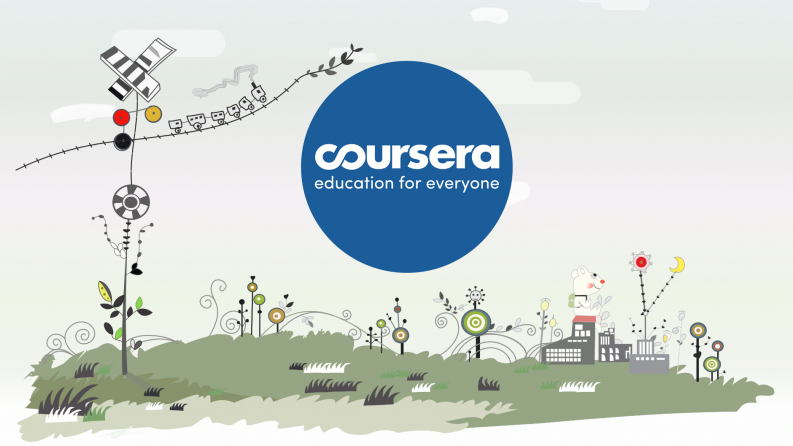 Online learning has become incredibly popular recently. Coursera is a leader in the given field, offering all the benefits of access to 10,000 courses created by reputable experts, leading universities and world-class companies (Stanford, Columbia, Duke, Johns Hopkins, Yale, IBM, Google). Here are the 7 best courses that you can take right now.
1. «Effective Communication: Writing, Design, and Presentation»
University: Colorado Boulder University
Course author: Quentin McAndrew and William Kaskin
The course focuses on teaching the communication skills, business communications and effective presentation. Students learn to write letters and create nice presentations. This is an effective tool for those who want to be a successful manager and present their ideas both within the company and to external customers.
The course covers the main aspects of effective communication's principal aspects, such as the basics of design, understanding the audience, choosing appropriate words and communicating due to technology. In each module, you will be taught basic concepts and techniques, as well as offered tasks for practice.
2. "Successful Negotiation: Essential Strategies and Skills"
University: Michigan: University
Course author: George Sidel
Another course that is dedicated to communication at work and negotiations. It includes lessons on negotiation strategy, conflict management, interaction with difficult negotiators and other important topics. It is designed for those who want to improve their negotiation skills and achieve profitable deals.
The course consists of six modules that cover the main aspects of negotiations, such as preparation, choice of strategy and tactics, emotional influence, etc. During the course, you will learn how to define your goals in negotiations, how to search for information, how to use communication techniques and much more. The course can be useful for students and entrepreneurs, as well as for anyone who wants to advance in their career and personal life.
3. "Neural networks and deep learning"
Company: DeepLearning.AI
Course author: Andrew Ng
The course explains what machine learning is, how to create, implement and fully understand neural networks, how to apply machine learning algorithms in practice. You will also learn how to use Python libraries such as Numpy, Pandas and Matplotlib to analyze data and build machine learning models.
The course is taught by Professor Andrew Ng, one of the most popular professors on Coursera and around the world. He is a well-known computer scientist and entrepreneur in artificial intelligence sphere, whose courses attract literally millions of students. Ng is the co-founder of Google Brain and Chairman of Directors' Board at Coursera, one of the most influential programmers in the world. Andrew Ng's courses provide an excellent opportunity to learn machine learning from one of the leading experts.
4. "Data analysis using Python"
Company: IBM
Course author: Joseph Santarcangelo
The course on Python for Data Analysis and Machine Learning from IBM provides a complete introduction to Python programming language necessary for data analysis and machine learning. The course includes assignments and projects that will help you study various types of data, consider basic algorithms such as linear regression, logistic regression and the support vector method, as well as learn how to work with Python libraries such as NumPy, Pandas, Matplotlib, Seaborn and Scikit-learn.
The course is designed for novice users and does not require prior knowledge in programming field. You will learn how to prepare data for analysis, perform simple statistical analysis, visualize data, predict trends based on data, and much more.
5. "Marketing in Digital world"
University: Illinois
Course author: Eric Rindfleysh
This course considers how new digital tools such as the Internet, smartphones and 3D printing are changing the world of marketing, transforming the roles and methods of both firms and consumers.
You will learn how digital tools allow consumers to play a more active role in product development, promotion, placement and pricing and get a new set of concepts and tools to improve their digital marketing results. This is one of the most popular courses at Coursera, which is studied by more than 500,000 people.
6. Professional '"BM Data Science'"certification
Company: IBM
Course author: Rav Ahuja and his team
Additionally: Certificate from IBM
Data science is one of the most popular professions of the decade, and the demand for data scientists who can analyze data and report results to justify data-driven decisions has never been higher. This professional certificate will help anyone interested in the career in data analysis or machine learning to advance professional skills.
To complete the course, you do not need any knowledge of computer science or programming languages. Program consists of 9 online courses that will provide you with the latest ready-to-work tools and skills, including open source tools and libraries, Python, databases, SQL, data visualization, data analysis, statistical analysis, predictive modeling and machine learning algorithms.
7. "Project Initiation and Planning"
University: California University
Course author: Margaret Meloni
The course is designed for those who want to gain key skills and understand a project manager's responsibilities, as well as learn how to plan. You will learn how to answer key questions in advance that will help achieve the project goals and identify its key characteristics, main limitations, stakeholders, information needs and key elements.
In the course of training, students acquire specific skills that will prepare them for entry-level work, and practice such important and transferable skills as strategic communication and problem solving. Course will help participants learn the ways of planning and managing the projects more effectively, developing their leadership skills and getting prepared for professional growth in project management sphere.
Learning at Coursera platform has many advantages. The platform provides an opportunity to gain knowledge and skills in a variety of fields, from IT and business to humanities and personal effectiveness, which can be useful for your personal and professional growth. Out of thousands of courses, there will always be one or two that will be of interest to you. Training can be started at any time and from anywhere in the world. You can choose a convenient schedule and pace of training so as not to disrupt your normal lifestyle. Start now!