Student life

Student life at Satbayev University has always been very rich. Satbayev University offers students all the opportunities for professional growth, self-realization in social activities, creativity and sports.
University students cannot just participate in events, but also become organizers of city, national and international scale events! That is why the student years at Satbayev University are a time of discovery, new knowledge and acquaintances, bright emotions and finding a strong friendship for many, many years.
Student communities
Numerous public, scientific, creative and sports associations, clubs and collectives, bright student holidays, informative forums and conferences are waiting for Satbayev University students. Every year in September, a "Student organizations' fair" is held, during which everyone can open and present their community or join the community that they liked.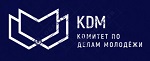 Committee on youth affairs

The highest body of student and youth self-government of University in implementing the state youth policy. The committee's major goal is to ensure the rights of students, create conditions for personal and physical development of young people, reveal their creative potential, carry out socially significant youth initiatives as well as develop student and youth self-government at University.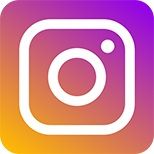 @kdm_su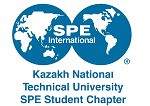 Society of Petroleum Engineers

A non-profit association of oil and gas industry professionals. It unites more than 158 thousand members from 143 countries of the world, which are in 200 professional and 379 student departments. SPE at Satbayev University is the largest department in Kazakhstan and one of the leading communities in Russia and the Caspian region, with more than 1,000 students. The society conducts special events aimed at improving students 'knowledge in the oil and gas field and expanding their horizons, opens English language and public speaking clubs for students, conducts debates, oil games, intellectual competitions, etc. Every year based on Satbayev University, the community holds the Caspian Petro congress, which brings together leading oil and gas specialists and promising students.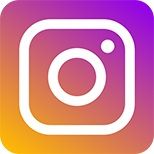 @kntu.spe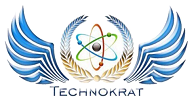 Intellectual debate clubs
A debate is an intellectual game that is a special form of discussion that is conducted according to certain rules. Debates develop logical and critical thinking, develop communication and public speaking skills, prepare for independent decision-making, and contribute to the formation of individuals as future leaders of society.
Today Satbayev University has two debate clubs: Intellectual Debate Club "Technocrat" (Kazakh League) and Intellectual Debate Club "Satbayev" (Russian League). Every year, our students hold a republican debate tournament for Satbayev University Rector's Cup and participate in city and national tournaments, in which they traditionally come out as winners.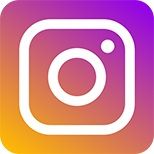 @technokrat_idc,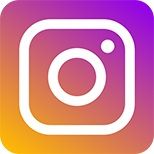 @satpaev_debates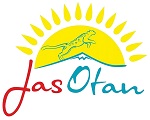 Jas Otan
The youth wing of "Nur Otan" party, which was created as a public association of young people in our country. The organization's goal is to create a strong and authoritative political youth organization that can lead young people. "Jas Otan" has been working at Satbayev University for more than 8 years. A group of activists of "Jas Otan" has organized a study assistance service for lagging students at the university, organizes student life, holds championships, competitions, meetings with deputies and business representatives.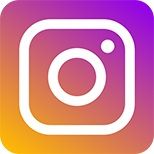 @jasotan_kaznitu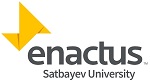 Enactus Satbayev University

A community of future entrepreneurs who see business as a way to solve social problems. "Enactus" students implement socio-economic projects that allow people to improve their lives. "Enactus" faculty and business partners guide students and become team mentors. Students present their projects in annual competitions that are evaluated by top managers and business people.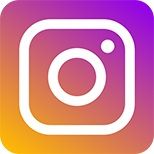 @enactus.su


The League of volunteers

University's "League of Volunteers" is an organization of like-minded people united by the desire to help and make the world a kinder place. At Satbayev University, the society participates in socially significant campaigns: it distributes information about social issues, conducts public events, organizes seminars and masterclasses, initiates youth projects and events for volunteer movement's growth.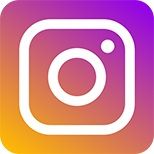 @lv_satbayev


Zhaydarman (Kazakh League) and KVN (Russian League)

KVN is a humorous game where teams compete in jocular answers to questions, improvisations on given topics, acting out pre-prepared scenes, etc. Since 2012, Satbayev University has held an annual competition between institutes for the Сhampions cup. The winners of the given competition represent the university in national and international leagues, such as "BAS LIGA", "Zhaydarman", higher KVN league, etc.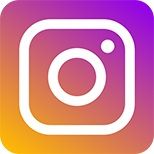 @kvn__su

Satbayev Time
The project distributes important information about University life, events, cultural measures outside the university, runs social networks to create a strong community of applicants and graduates of Satbayev University.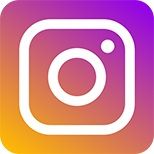 @satbayevtime

SKIF
It conducts sports and entertainment events, organizes esports championships (CS: GO, DOTA 2, etc.). The organization's purpose is to promote the overall intellectual and physical development of students, self - realization and improve leisure time quality at Satbayev University.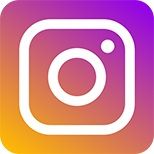 @skifsproject

"Technosila" intellectual club
It has been operating since 2009, is in charge of promoting Satbayev University students' intellectual leisure activities as well as organizing and holding intellectual tournaments among students at the domestic, city and national levels, such as ''Brain-ring'', "Hamsa" etc.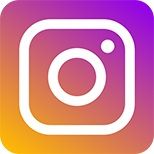 @ic_of_su

The art club ''4ARTer''
The artist's profession is a creative work that requires a good imagination, inspiration and mastery of drawing techniques. Satbayev University has a creative association of students engaged in developing creative skills, the purpose of which is to provide creative space and create a unified system for fastening joint projects in the field of creativity.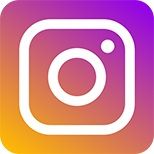 @4arter_su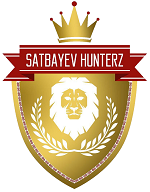 Satbayev Hunterz

The organization's mission is to agitate among applicants, in order to attract them to Satbayev University, organize excursions and events for future applicants and first-year students. We can say that this is the face of Satbayev University.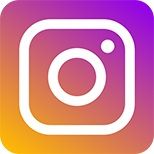 @satbayevhunterz
ACM ICPC Sports programming club
The International Collegiate Programming Contest — International student programming Olympiad, also called ICPC Student team world programming championship. The largest and most respected programming Olympiad in the world. ACM ICPC club trains students to participate in this Olympiad and for future work in the field of Computer Science.
Contact phone number: 8 (727) 3204192.

Senior officials:

Kairbekov Abylai Muratovich, a.kairbekov@satbayev.university.
Kunikeyev Aidyn Dauletovich, a.kunikdyev@satbayev.university.
Orazov Baurzhan, b.orazov@satbayev.university.
Ryskulbek Yersultan, e.ryskulbek@satbaye.university.
Instrument technician
Training club for electronics and microcontroller programming.
Supervisor: E. A. Aimaganbetov, y.aimukhanbetov@satbayev.university
Make a robot yourself
Robotics training club.
Head: Bayanbai N. A. n.bayanbay@satbayev.university.
The future of automation
Club of scientific presentations, oratory and self-presentation, work in a scientific team.
Head: Lukmanova Zh. S., zh.lukmanova@stud.satbayev.university.
English Zone
Event club in English. It holds a traditional English week.
Head: A. O Turlybekova, a.o.turlybekova@satbayev.university.
In principio erat verbum
Literary club for creative engineers.
Head: Tankiyeva N.Sh., n.tankyeva@satbayev.university.

@SU_qaz_ru_kafedrasy
The Fake
Vocal and instrumental ensemble.
Head: Zhambyl Kulessov. Contact phone number: +77025956923

@thefakegroup
Folk instruments orchestra
Senior officials:

Zhanas Bekenturov, honorary Professor of the Kazakh national Conservatory, honored worker of culture of the Republic of Kazakhstan. Contact phone number: +77014021955

Gulbakhyt Senbiyeva, honored worker of culture of the Republic of Kazakhstan. Contact phone numbers: +77772089119, +77072089119

@scc_su
Lectures on "General Geology" discipline in schools-lyceums of Almaty
Teacher: Alma Bekbotayeva, a.bekbotayeva@satbayev.university. Contact phone number: 8 (727) 2920097.
Sections of the sports club
Contact phone number: 8 (727) 3204447.

@Sport_for_student

Volleyball, head: Zhuparkhan Zhambyl.
Basketball, head: Alexander Putintsev.
Togyzkumalak, head: Gashev Yermek Urazaliyevich.
Chess, head: Nigmetov Alibek Zhardenovic.
Arm wrestling, head: Tleuberdin Amangeldy Toishybekovich.
Football head: Omarov Artik Saidullayevich.
Mas-wrestling leaders: Fitissov Pavel Victorovich, Almish Sanjaru Ardakulu.
Fitness, head: Victoria Anatoliyevna Laktionova.
Table tennis, head: Oleg Nikitovich Tereshchenko.
Career Guidance and Employment

The program of professional orientation at Satbayev University begins from the moment the student enters the university in the form of numerous competitions, production practices, et cetera. The university has 460 agreements with partner companies, 65 of them with subsequent employment.
In the first 3 months after graduation 55% of graduates are employed, 90% are employed in the first 6 months, and 88% of graduates are employed in those enterprises where the production practice was conducted.
At the university, there are many programs aimed at the vocational guidance of students and the formation of their survival skills in the world of business and production. So, the student community Be Smart in Business has become a platform for meetings of students with high potential, with leading employers. This helps students to prepare for work and get practical experience, and companies - to find the best employees.
In 2017, the University launched the "Success Laboratory" project, designed to give students the skills to find work and communicate with employers. The project is a series of online master classes from leading market professionals on CVs, etiquette norms, interview behavior and the development of other necessary skills.