A student of Satbayev University saved people who lost consciousness from an electric shock in the Almaty fountain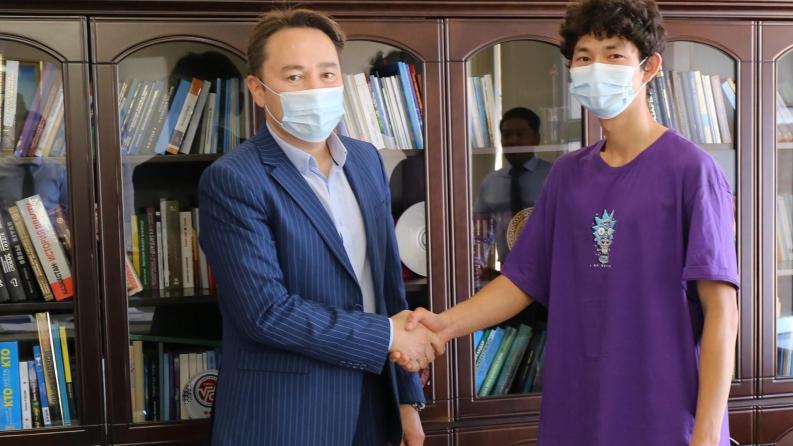 Satbayev University student Abylai Balapanov is 19 years old. He is a future engineer. At the meeting with Rector Meiram Begentayev, Abylai informed what happened on the day when he saved a woman and her children who were electrocuted in the Almaty fountain.
On Saturday afternoon, June 19, Abylai was riding in the subway, reading a book. "I got hungry and decided to go out near the circus." Here he saw the crowd that was around the fountain. Everyone was shouting and looking at the water. Abylai saw a woman and children in the fountain, who had already lost consciousness by that time. He realized that they had been electrocuted in the fountain and rushed to the rescue. Although he received an electoral shock, the student took out two people from the water. The third victim was saved by another man.