"Aksakaldar alkassy" meeting was held at Satbayev University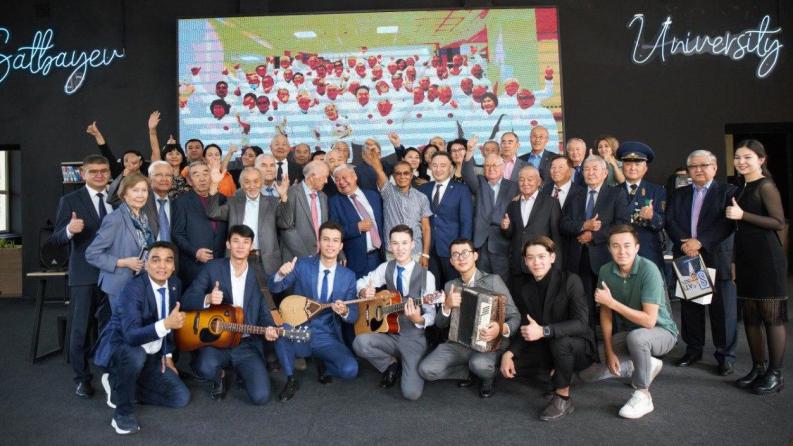 The new academic year at Satbayev University began with a solemn meeting "Aksakaldar alkassy", which took place at the university. The meeting was timed to coincide with the first lecture held at "Polytech", then Kazakh Mining and Metallurgical Institute - on September 19, 1934.
The respected professors, who have given many years to the university, continue their work for the benefit of higher education in the country, helping new generations with advice. New members have joined the council this year.
Council's members discussed the work in the new year and honored the memory of the deceased members of "Aksakaldar Alkassy" Vladimir Luganov, Abibulla Tyurekhodzhayev and Nasipkali Seitov. Chairperman of «Aksakaldar Alkassy» Ulykpan Yesilkhanovich Sydykov opened the meeting with an introductory speech.
At the end of the meeting, the grand opening of "Aksakaldar Alkassy" center and "KaSsipodak uyimy" took place. Chairman of "Aksakaldar alkassy" Ulykpan Sydykov and Chairman of "Kassipodak uyimy" Sholpan Omirzakova delivered a congratulatory speech.
"Aksakaldar alkassy" is a unique project of Satbayev University, which allows using the unique experience of the most respected scientists and teachers of the university. It has no analogues in the higher education system of Kazakhstan.