At the UNESCO regional seminar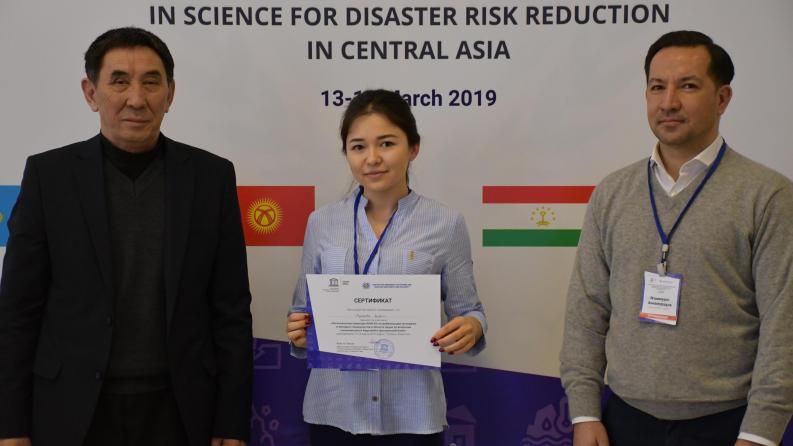 On 13-14 March 2019, the UNESCO Regional Workshop on mobilization of youth and young professionals in science for disaster risk reduction (DRR) in Central Asia took place in the Center for Emergency Situations and Disaster Risk Reduction in Almaty.
The workshop brought together more than 50 young experts and students in the field of DRR from Kazakhstan, Kyrgyzstan, Tajikistan and Uzbekistan.
Young specialists got acquainted with the reports of researchers and experts on DRR from international organizations, research institutes, and also government agencies. The participants visited the Talgar dam, where they learned about the activities carried out by Kazselezaschita and the Institute of Geography to study, prevent and mitigate the effects of mudflows. As a result, recommendations were developed on the involvement of young people in DRR activities in the region.
A 4th year student of the specialty "Water resources and water use" of the SATBAYEV UNIVERSITY Munarova Zumrat (scientific supervisor Kasymbekov Zh.K., prof. of the department "Engineering Systems and Networks" of the Institute of Architecture, Civil Engineering and Power Engineering named after T.Bassenov) the recommendations of were offered to further expand practical research on disaster risk reduction, create a network of young specialists on DRR in Central Asia, as well as improve scientific communication and media coverage of DRR.