Doctoral students of Satbayev University participated in the IEWT 2019 conference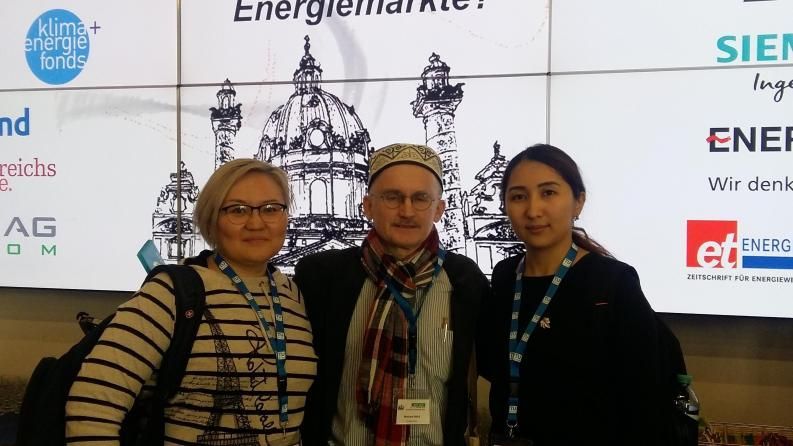 In the framework of the International Cooperation between Power Engineering Department and Technical University of Braunschweig (Germany) doctoral student of «Electrical Power engineering» specialty, Minazhova Saulesh Amanbaevna, underwent a research internship at the Elenia Research Center in January 2019. Doctoral student studied the program software «Power Factory DigSilent», which allows you to simulate electrical networks with the possibility of introducing renewable energy sources and reactive power control. The results of the work, under the guidance of the professor Nassipkul Dyussembekova, were reported by doctoral candidates, Saulesh Minazhova and Tolkyn Maldybaeva at the 11th International Energy Conference IEWT 2019 "Freedom, equality, democracy: good or chaos for energy markets?" in Vienna (Austria).
The doctoral students' reports were devoted to the topics of energy and were called «Analysis of the energy efficiency of 110/6kV distribution network in an oil producing enterprise in Kazakhstan» and «Improving the efficiency of reaсtive power management in industrial complex». During the conference, doctoral students met with representatives of major Austrian energy companies, such as Austrian Power Grid, Wien Energy, EVN Group, World Sustainable Energy Institute and visited the unique techno-center of Wien Energy, where innovative stands on renewable energy sources are presented.