Information on the format of students' studies until the end of the academic year 2020-2021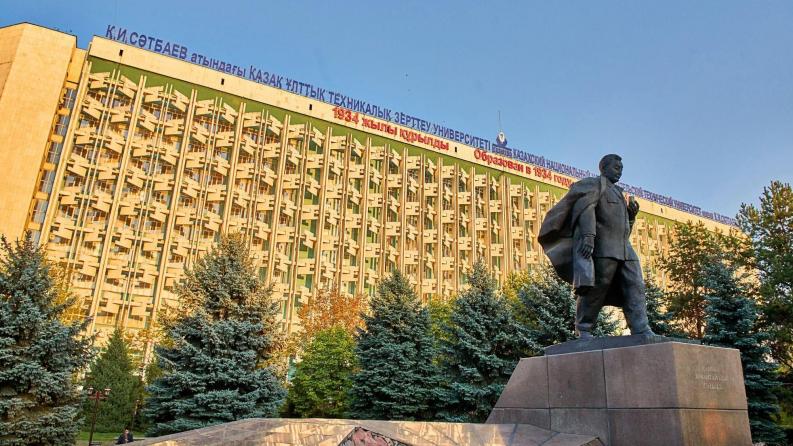 The administration of Satbayev University is interested in consolidating the positive effect of COVID-19 infection prevention measures. That is why we decided to establish the following education format until the end of the academic year 2020-2021.
1. Undergraduate and postgraduate students, except graduate courses, will continue to study in a distance-learning format until the end of the academic year 2020-2021.
2. At the same time, offline groups will be available for the students who wish to attend classes. And we will respect all sanitary norms.
3. For enrolment in full-time or combined classes, one has to contact his/her institute. However, to apply for the combined mode of study (offline and online), an application with a list of those disciplines to be studied online and separately offline must be submitted.
4. Doctoral students of 1-3 years of study will continue in the blended learning format for research work until the end of the academic year 2020-2021.
5. The military department will take place online.
6. Students who want to get accommodation in the dormitory must apply for it.
Students who have previously applied and who are on the admission list can come to hostel No.1 (side entrance to the building) and get an admission referral.
Students who are not on the list can apply in either of two ways:
Online at the dormitory.satbayev.university or on the egov.kz portal.
Using a written application through the university office. The one should write an application to the Chairman of the Competition Commission Zhautikov B.A.
When applying online, it is not necessary to duplicate the application in writing.
7. For the 1st year students interested in visiting Satbayev University and staying in Almaty, we will organize excursions following all sanitary regulations.
8. Considering the sanitary and epidemiological conditions, Satbayev University will define the format of education
9. Students will be allowed to visit the university during working hours. For other visitors, access to the university will be restricted.