IT-hackathon took place at Satbayev University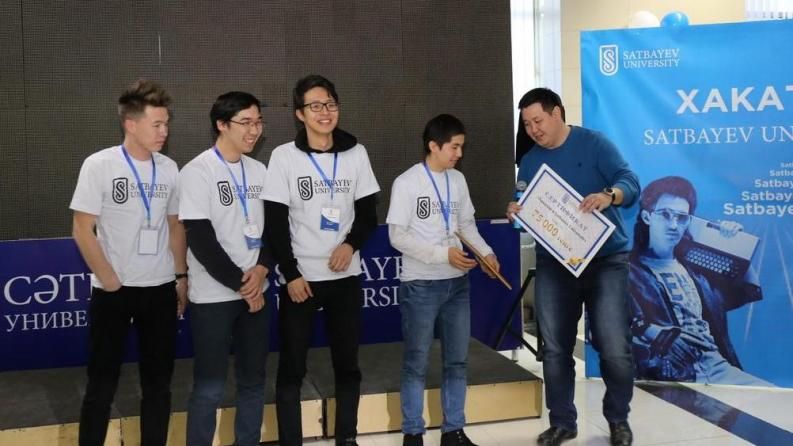 On November 16-17, Hackathon Satbayev University took place at Satbayev University. 12 teams took part in the Hackathon, who in an informal atmosphere solved problems and presented their results.
The Winners Of The Hackathon:
1st place took the team "Falcons": Zhanakbay Nuraiym, Bektursyn Sara, Dosymkhan Akmaral, Mukhangaliyev Farkhad. Their project "Creative Development" is a game for students;
2nd place took the team "Команда 1": Yelshibekov Yelzhas, Sungatov Galymzhan, Sagynbek Bekzat, Bolatov Madiyar, the project "DrawHack Web Application";
3rd place took the team "ABC": Musilimov Dinmukhamed, Seyitmat Mukhammed-Sultan, Nurgazy Azamat, Kuanyah Akniyet, project for automation of the process of entering data about teachers
The diploma of the Winner in the nomination "Creative student idea" was awarded to Murzaev Alikhan, a 3rd-year student of the specialty "Information systems".
In addition, nominations were noted:
For the developed prototype, the team "RearM"
For the practical approach "Vertex"
For a global approach, the team "Pied Piper"
For a business approach and enthusiasm team "Atlants"
The idea of the team is "AA".