Kazakhstan's university was accredited by IQAA for 7 years for the first time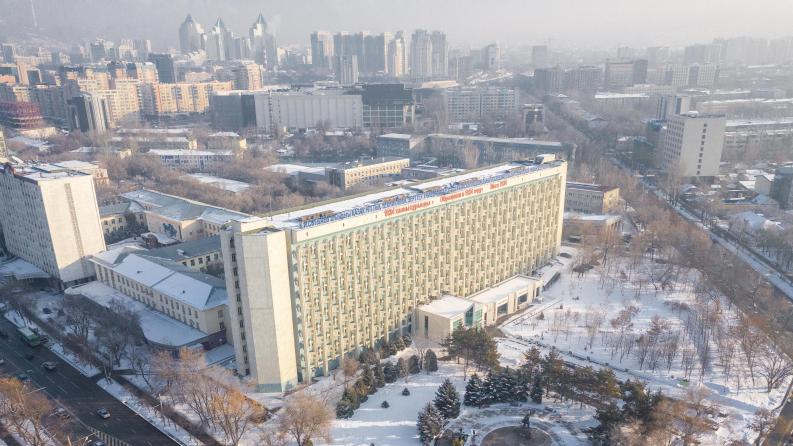 Accreditation Council under the Independent Agency for Quality Assurance in Education (IQAA) approved the institutional accreditation of Satbayev University for a period of 7 years on December 26, 2020.
It is an unprecedented case in the history of higher education in Kazakhstan. University became the first higher educational institution to receive the institutional accreditation for the maximum period and the first University accredited according to the updated standards based on IQAA that takes into account academic integrity principles. Strict adherence to University academic policy and zero tolerance for violations related to academic integrity are the priorities of the University's educational process.
The standards and criteria for institutional accreditation are based on 4 key principles of ESG (European standards and recommendations for quality assurance of higher education):
Higher education institutions are fully responsible for the quality of providing educational services and ensuring their quality.
Quality assurance corresponds to the diversity of higher education systems, universities, educational programs, and students.
Quality assurance supports the culture of quality improvement.
Quality assurance takes into consideration the needs and expectations of students, all other stakeholders, and the community.
"The external audit conducted by the expert group confirmed that the mission, vision, goals, and objectives of Satbayev University have created it as a leading technical university of Kazakhstan and Central Asia, which is one of the main elements of the educational and scientific ecosystem in the country and region. Let us underline the enormous contribution of Satbayev University's scientific community not just in implementing the fundamental and applied research within the framework of state scientific grants, but also in solving scientific problems of the economy's corporate sector, as well as effective investments of University in real production. Such investment projects as Suamgas, Higer Qazar, Tau-Ken RC allow not only to accumulate scientific flows of the corporate sector but also to form a new knowledge-intensive niche in the technological labor market in the country," IQAA Commission noted in their final report.
IQAA is a non-profit organization created to improve the quality of education and competitiveness of Kazakh and foreign educational institutions. IQAA is a co-founder organization of the International Observatory for academic rankings and excellence (IREG). Since 2008, the given Agency annually conducts a national ranking of the country's best universities.