More than 450 grants are available for Kazakhstan citizens to pursue a Master's degree. Keep up to file your documents until July 19!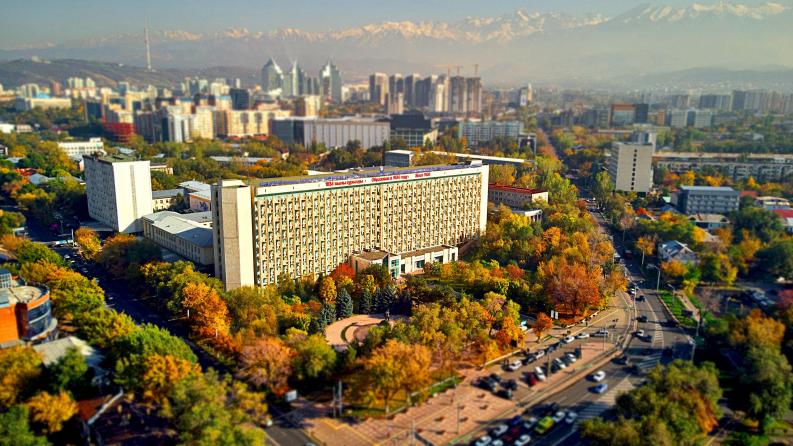 Satbayev University is offering a unique opportunity to study for a Master's degree for free! Just five days are left before the end of registration to participate in the CT and submit documents.
A Master's degree program is chosen to supplement the already obtained education in their own discipline or related one. After all, a decent education allows you to remain competitive, in-demand specialist and apply for a prestigious, highly paid position.
If you were delayed in "subordinate" status, it may be worth continuing your education and adding Master's degree to your resume. The first thing to do is to choose the right university for you with the most convenient format of education and worthy advantages.
Satbayev University offers Kazakhstanis the opportunity to get a high-quality education in the Master's degree at the Technical University # 1 of the country for free.
35 educational programs in the Master's degree at Satbayev University are designed for both experienced practitioners and young professionals seeking to develop their careers. The programs are designed in accordance with the priority industries' requirements. In-depth study of professional subjects under the guidance of practical teachers from business and production develops specialized and analytical competencies. International exchange and internship programs are active as well.
The advantages of studying for a Master's degree at Satbayev University:
Highly qualified teaching staff
Strong research infrastructure
In-depth study of the English language
Opportunity to undertake internships at 92 leading foreign universities
In the course of the training, Master's degree students have the opportunity to take an internship with numerous partner companies (more than 400 companies), and 88% of graduates get a job in the same organizations where they took an internship.
In 2020, entrants who apply for the Master's degree independently submit an application for complex testing (CT), without applying to the admissions committee. Complex testing is held via the website of RK MES National testing center.
To apply for participation in CT, you need to:
Register in the mobile database of citizens at https://egov.kz
Create a digital passport Digital.ID (proof of identity) at https://did.gov.kz
Register on the website of National testing Center https://pvo-zayav.testcenter.kz
Comprehensive testing will be held from August 1 to August 15.
To enter the Master's degree, you need to:
pass an initial online registration at: kb.satbayev.university.
determine the educational program of Master's degree in accordance with the specialty of higher education.
List of the required documents (documents can be provided after the CT is submitted and before the enrollment):
an application (in any form) addressed to the head of the organization;
candidate's questionnaire (sent to your email address after online registration);
a copy of the document on higher education;
a copy of the identity document;
a personal record sheet of personnel and a document confirming the employment activity (for persons with work experience);
six photos 3x4 centimeters in size;
medical certificate of Form 086-U;
a copy of certificates of passing the test for IELTS, TOEFL, etc. programs (in case of their presence);
a payment receipt for testing.
For more information on admission to the Master's degree program, please call:
+7 701 306 50 20
+7 (777) 275 88 18
Alternatively, write to the following e-mail address: grad@satbayev.university