Rector's congratulations on the New Year!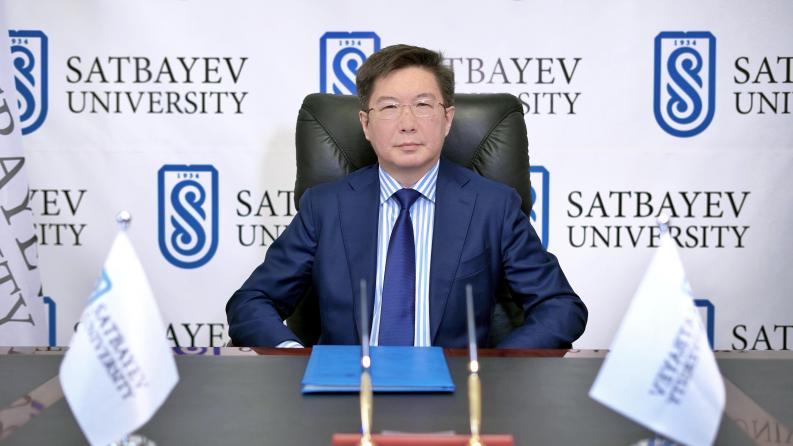 Dear colleagues! Dear doctoral students, undergraduates, students!
Let me congratulate you on the upcoming New Year and sincerely thank you for your hard work, professionalism, academic success and creative ideas that help our university to grow and develop.
Due to the work of each of you, last year Satbayev University entered The Times Higher Education rating for the first time, rose 20 points in QS rating, and received IQAA institutional accreditation for the maximum possible period.
In a short period of time our University switched to a distance learning model of education and launched one of the best online educational platforms in the country - Polytech Online. The achievements of Satbayev University scientists have been awarded various prizes.
Engineers know that "Every employee of the company is a vector. The company's progress is the sum of the vectors of its employees." Our university achievements indicate that the vector of our team's development is directed strictly upwards.
In the last days of 2020, I wish you health, optimism and an unwavering commitment to development and growth. Together, we can make our university what it is in our wildest dreams.

Happy New Year!
Yours sincerely,
Rector of Satbayev University
Iskander Beyssembetov