Satbayev University has concluded a strategic partnership agreement with Microsoft Company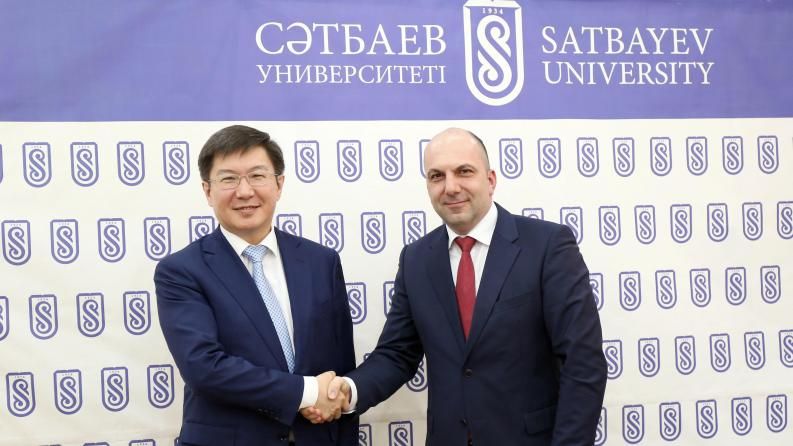 On February 26, Satbayev University hosted «Microsoft Kazakhstan» Company's Value Discovery Workshop seminar on the use of modern information technologies in higher education. Teaching staff, students of Satbayev University and Microsoft CEE Education team attended the given measure.
The seminar was devoted to transformation of higher education into online learning, arising from modern online classes based on Microsoft 365. Presenters touched upon the effective interaction of teachers and students, student certification, as well as the use of artificial intelligence to improve the study quality due to a mighty tool Microsoft Power BI & AI analytics.
By the end of the seminar, Satbayev University Rector Iskander Beyssembetov met with General Director of Microsoft Kazakhstan Tibor Koleyak, during the parley parties discussed the implementation of current projects and signed a cooperation memorandum.
The meeting took place in a working environment; the sides discussed cooperation prospects and further digitalization of the university and development regarding state-of-the-art modern teaching methods that will make the best international education accessible to the most remote corners of Kazakhstan.
"We really appreciate Microsoft as our strategic partner, who provides us with multifaceted assistance in many of our projects," said at the meeting Artyom Krutov, the new director of Information Systems Department. "This year we are planning to make the transition to Microsoft 365 platform and jointly bring the educational process at our university to a new level that will empower us to remain as a leading technical university in the country, and provide better services for our students."