Satbayev University has launched the defense program production for 'QORG'AY' PC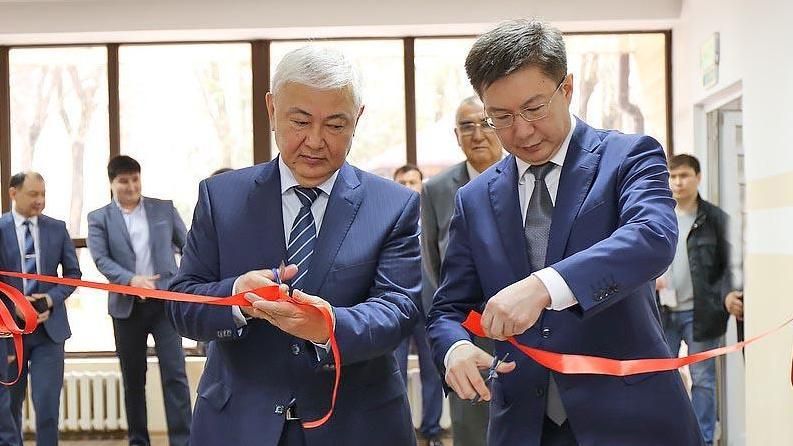 No need to worry about information in your personal computer from now on. Kazakhstani scientists have invented a device to protect against unauthorized access. The invention has received the name "QORG'AY."
Device production officially opened on April 5, 2019. Nurgul Seilova, the head of the given project, noted that production organization is just the first step taken towards the development related to domestic protective means and confidential information safety.
Own production of such devices will expand the scope of research and development in information security sphere. "QORG'AY" is an import-substituting product. Constant software updates will allow the device to have several modifications, which will provide flexibility of use and widespread use in access security and storage field. Taking into account application flexibility, there are possibilities of modifying at customers' request, said Nurgul Seilova, candidate of technical science, "Cybersecurity, processing and storage of information" department head.
She noted that protecting computers from unauthorized access (UAA) is one of the main problems of information protection.
"Most operating systems and popular software packages have built-in protection against unauthorized access that operate through user authentication. Protection of most operating systems often causes admonitions. The fact is that the update packages are somewhat lagging behind the information about detected vulnerabilities. Now "QORG'AY" will be on guard of personal data, - promised Nurgul Seilova.
"QORG'AY" device development was carried out by Satbayev University together with "Opt equipment" LLP under a grant to commercialize scientific and scientific-technical activities' results from JS "Science Fund." The advantages of QORG'AY 'are hardware and software protection, flexibility and versatility of device use, independence on a computer's operating system, use simplicity, and use of a biometric sensor.
According to Kaspersky Lab research, back in 2014, 87% of companies suffered from internal threats. 24% of incidents resulted in loss of confidential data. Large domestic companies spend 10.5 million tenge on elimination of incident and prevention consequences, and damage amount comprises about 100 million tenge. As a result, companies lose operational data on internal activities, personal customer data and financial information.