Satbayev University honors the memory of Kanysh Satpayev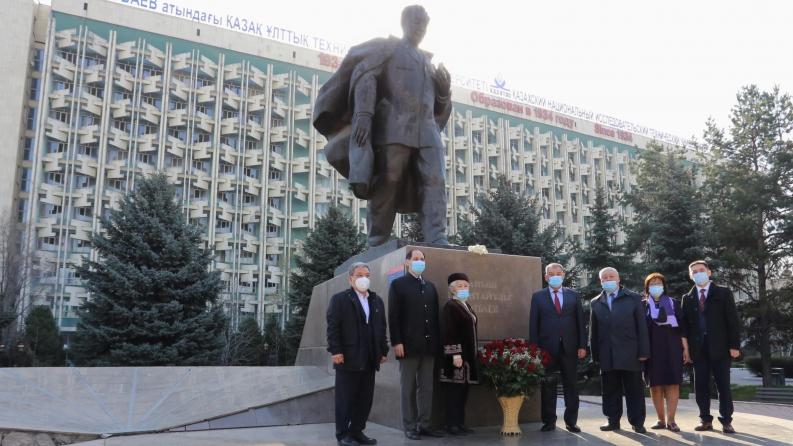 As a part of the Science Day celebration at Satbayev University, there was a solemn laying of flowers at the foot of the monument of the outstanding scientist Kanysh Satpayev
The ceremony was attended by Acting Rector Amandyk Kuatovich Tuleshov, Rector's Advisor Ulykpan Yesylkhanovich Sydykov, Vice-Rector for Science Askar Khamzaevich Syzdykov, Director of the K. Turysov Institute of Geology, Oil and Mining Kanay Bakhytovich Rysbekov and Honored Scientist of Kazakhstan, Professor Marzhan Baisanovna Nurpeysova.
Today is a big holiday, which is very important for our university, - said Amandyk Tuleshov at the ceremony. — Today is a Science Day and a birthday of Kanysh Imantayevich Satpayev. On behalf of the rector and our university, I congratulate all scientists of our republic!
The Acting Rector also noted that Satbayev University has the potential and great connections to manufacturing enterprises that will help him to take the next step in developing and making a real research university.