Satbayev University hosted the Industrial Advisory Council in the oil and gas industry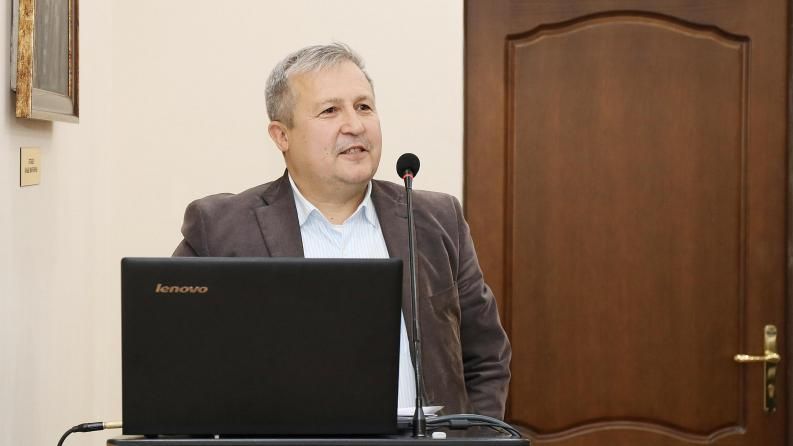 On November 19, at Satbayev University there was held the Industrial Advisory Council in the frame of the pilot program of the World Economic Forum for the Development of Human Capital for the Oil and Gas Industry. Along with representatives of Satbayev University and Colorado School of Mines (USA), the Council includes the representatives of Chevron, Eni, Shell, TCO, NCOC, Agip Karachaganak, Baker Hughes, Schlumberger, KazPetroDrilling, KazMunayGas and Nazarbayev University. The Vice-Rector for Academic Affairs Rinat Iskakov delivered a welcoming speech to the guests.
The Industrial Advisory Council was created in 2018 on the initiative of the World Economic Forum Steering Committee of Oil and Gas Division, who has chosen Satbayev University as the launchpad for solving the problem of the shortage of professionals in the oil and gas sector for the countries with the emerging economy. Sometime later, the membership of the Council has also been increased with the representatives of such companies like KazMunayGas, TCO, NCOC, KazPetroDrilling, Baker Hughes and Schlumberger.
The goal of the program is promoting the development of higher education through the oil and gas experience of Colorado School of Mines meeting the international standards and requirements of the industry. The Industrial Advisory Council has become the connecting link between the university and the industry, having made the cooperation and mutual trust its main mission. This year, as the result of the meeting of the Council there has been reached a preliminary agreement on the further development of the teaching staff through the support of scientific research and dissertations, a laboratory base, and an experience program with the following employment of graduates.