Satbayev University met the Deputies of the Senate of the Parliament of the Republic of Kazakhstan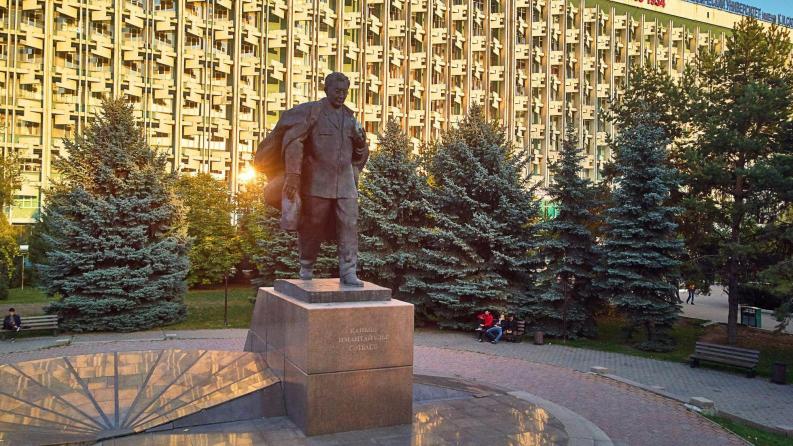 May 06, 2021 Deputies of the Senate of the Parliament of the Republic of Kazakhstan Zhumagulov Bakhytzhan Tursynovich, Nuketayeva Dinara Zhusipaliyevna, Makezhanov Sultanbek Almasbekovich, Suleimen Lazzyat Zhanylyskyzy visited Satbayev University on a working visit.
During the meeting, the university's scientists showed their scientific and technological developments, the results of which are being actively applied in the real economy as well as laboratories, which allow us to broaden the horizons of the knowledge of the world.
The deputies noted the importance of strengthening cooperation with the industrial sector of the economy, developing applied science and creating conditions for basic research. As reported by Bakhytzhan Zhumagulov, the «Law on Science» is currently being drafted in the Parliament, which will contain a number of legal and regulatory documents that will strengthen the logistic base of the universities and create attractive environments for talented scientists and researchers. According to the deputies, the leading national research universities should cooperate closely with the regional universities, which will make it possible to consolidate the capacities and resources of the country's scientists in order to acquire new knowledge and widespread scientific ideas, ensure applied research and form a pool of joint educational programs to nurture a new generation of young scientists.
The deputies also became acquainted with the activities of the Institute of Metallurgy and Enrichment. The scientists of the Institute demonstrated the results of their activities and the promising directions of research.
Summing up the results of the working visit, the deputies of the Senate noted that the State is actively working to develop science. By 2025, funding for scientific activities in the country will reach 1% of GDP; new ways of financing scientific activities by stimulating science and technical education for young people are being developed.
Deputies of the Senate of the Republic of Kazakhstan began their visit by laying flowers to the monument of Kanysh Imantayevich Satpayev. Also the guests visited the museum and the personal office of the first president of the Academy of Sciences of the Kazakh SSR, located in «Institute of Geological Sciences», where Zhumagulov Bakhytzhan Tursynovich was presented the anniversary medal «120th anniversary of K.I. Satpayev».