Satbayev University offers more than 100 doctoral grants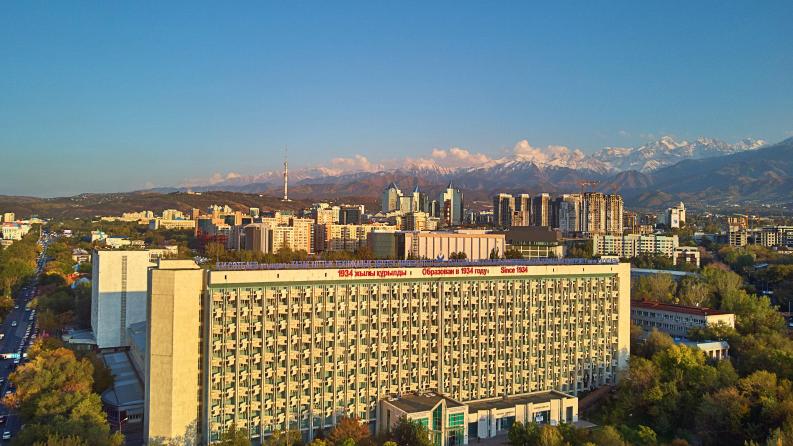 Satbayev University offers a unique opportunity - to study for a doctoral studies free of charge! Apply for a grant with an opportunity to receive a monthly scholarship. Less than 10 days are left before the end of registration and documents submission.
The demand for PhD doctors is growing all over the world and in Kazakhstan as well. Obtaining a PhD degree will raise your reputation to a qualitatively new level. During 3 years of study, you are guaranteed interesting research work, internships abroad, international conferences, and the opportunity to participate in scientific projects of the University.
Your worthwhile ideas and developments gained in the course of your research can be presented at international conferences and be published in world scientific journals. In addition, you will be able to occupy your place in the global academic community and count on investment in your project.
Doctoral studies at Satbayev University is:
Technical University #1 of the Republic of Kazakhstan according to the National rating of the Independent Agency for Quality Assurance in Education (IQAA-Ranking 2020).
It is ranked in the top 600 best universities in the influential QS World University Rankings.
"Leader of science-2019" in the category "Leader in the number of scientific publications" based on the international information and analytical platform Web of Science.
Research internships at prestigious foreign universities and world research centers. A special feature of the training program is two research supervisors (one is from an overseas university; the second is from a local university). Under the "Visiting Professor" program, scientists and professors come annually from different countries (Germany, France, the USA, Russia, England, etc.) and conduct lectures, seminars and scientific measures for 4 weeks.
Impressive material and technical base. The university has a number of research laboratories, including the international production laboratory FabLab that is involved in taking orders for mechanical engineering, electronics, green energy, additive technologies, robotics, as well as an engineering center and a mechanical repair workshop.
Pay attention to the main admission requirements
Availability of an international certificate of English language proficiency:

TOEFL ITP – at least 460 points
TOEFL IBT threshold score - at least 46 points
TOEFL PBT threshold score - at least 453
IELTS (Academic) threshold score - at least 5.5.
Duo lingo English Test threshold score - at least 85
CEFR (Common European Framework of Reference) threshold score - B2

Academic degree "master" of scientific and pedagogical direction;
Work experience of at least 1 year in the relevant field.
You can submit the documents until August 3:
application to the Rector of the University (in any form);
The document on higher education (original, when submitting to the Admissions Office);
a copy of the identity document;
a personnel record sheet or other documents confirming the employment activity, certified by the HR department at the place of work;
six photos 3x4 cm in size;
medical certificate of Form 086-U (can be provided later);
an international certificate confirming a foreign language proficiency in accordance with the Common European competences (standards) of foreign language proficiency;
list of scientific and methodological works (scientific publications, research plan, essays and other documents) for the last 3 calendar years;
a brief scientific project (Research Proposal);
written consent of the scientific supervisor to supervise the dissertation, certified by a seal from the place of work (preferably);
a motivational letter (minimum of 250 words, Times New Roman 14 font, interval 1.5).
Entrance exams in specialized subjects will be held at the university from August 4 to August 20.
Find out more:
+7 (700) 750 72 18
+7 (705) 415 97 41
phd@satbayev.university