Satbayev University opens its campus to all residents of the city, removing fences and breaking down barriers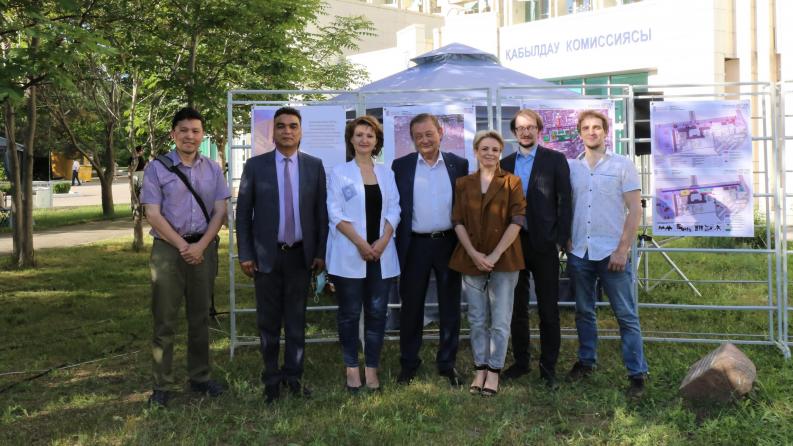 Polytech will be integrated into the city's urbanism - this was stated on June 14 at the presentation «About transformation of the territories of Satbayev University into public pedestrian spaces and the point of attraction of creative youth of Almaty». Students and professors of the Institute of Architecture and Construction presented their vision for future development, highly appreciated by famous architects of Almaty.
The presentation was attended by Yerzhan Kuldeyev, Vice-Rector for Corporate Development, Bolat Kupangaliev, Director of the T. Basenov Institute of Architecture and Construction, Ulykpan Sydykov, Counsellor of Rector, Honorary Architect of Kazakhstan, Sayran Fazylov, Honored Leader of RK, Altai Satybaldiyev, author of the new general plan of Almaty, Director of Institutes at Satbayev University and others.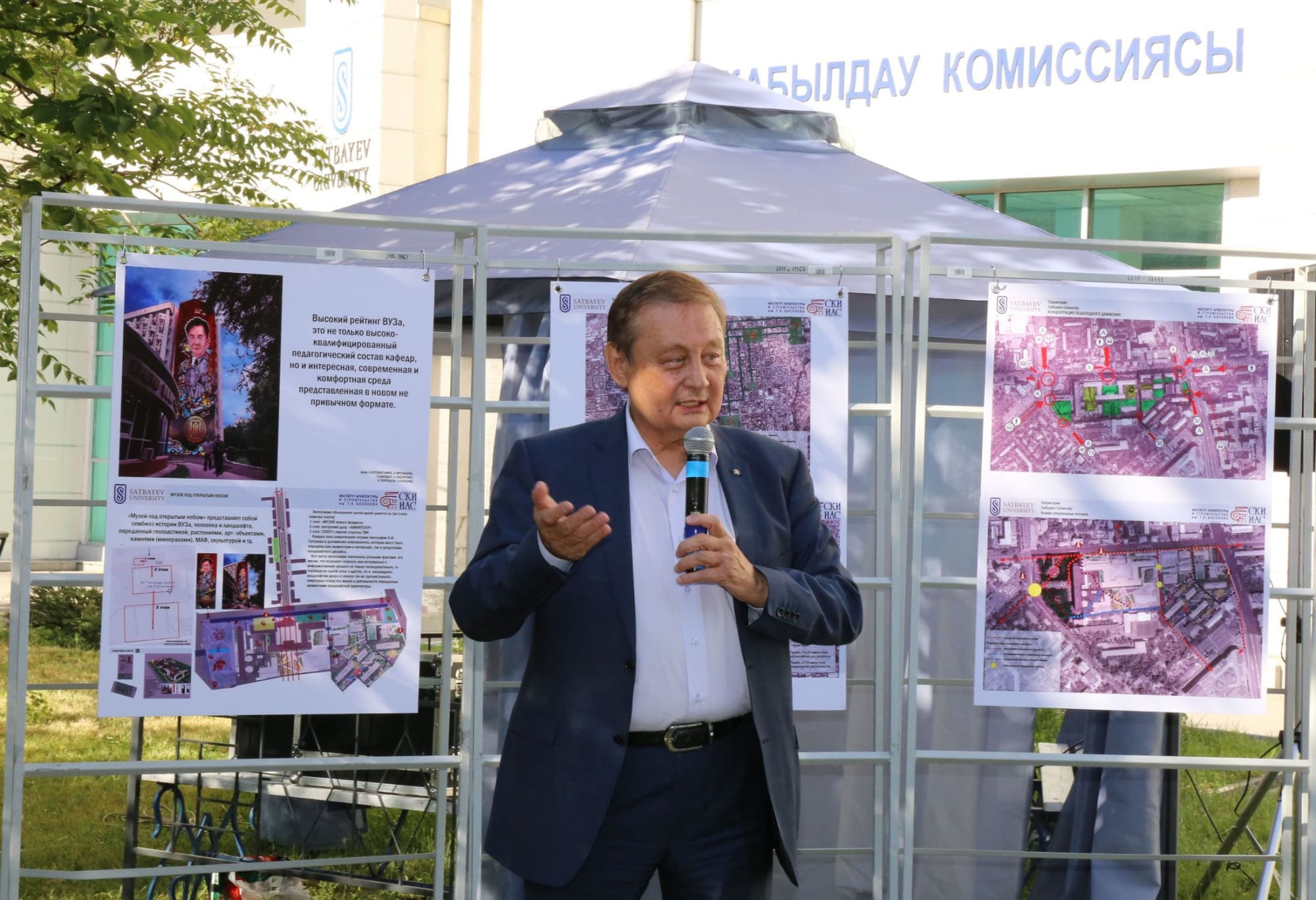 Students and teachers proposed to transform Satbayev Square into a city-wide public area, thus creating a landmark tourist centre accessible to all residents and visitors of the city. Among the ideas presented are an art-territory on the site of the parking lot, water bodies, open food court and coking with cafes for residents and guests of the city, an open-air museum and an alley of Dos-mukasan, linking the past of the university with the future.
All of these ideas were praised by reviewers as initiatives to restore Almaty to the rank of a garden city.
Sairan Fazylov supported the idea and noted that a more global approach is needed:
— The idea of green architecture is very interesting. You have to finish this project and bring it to the implementation stage. And I support this idea, and I'm glad that our students have it. If we can't do it together, it will be too embarrassing.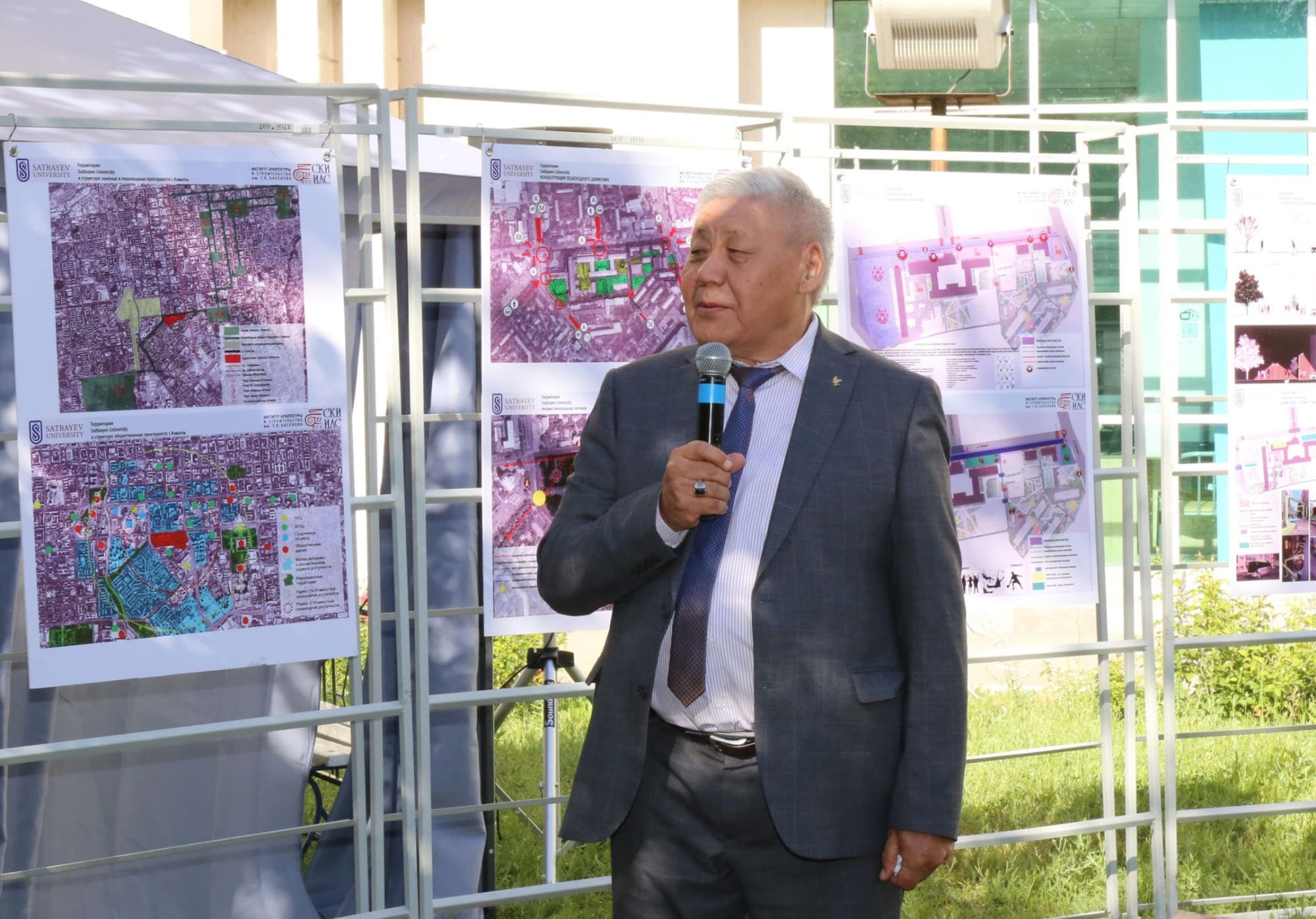 He was supported by Сounsellor of Rector Ulykpan Sydykov:
I would like to point out that our architects and teachers are working well. This project has a world-class approach and love for its hometown. I'm sure you'll succeed. Together we will succeed!
The presentation took place in a creative atmosphere, the audience shared their ideas inspired by the future transformations of the legendary Polytech.