Satbayev University received International Award of Web of Science Award - "Leader of science"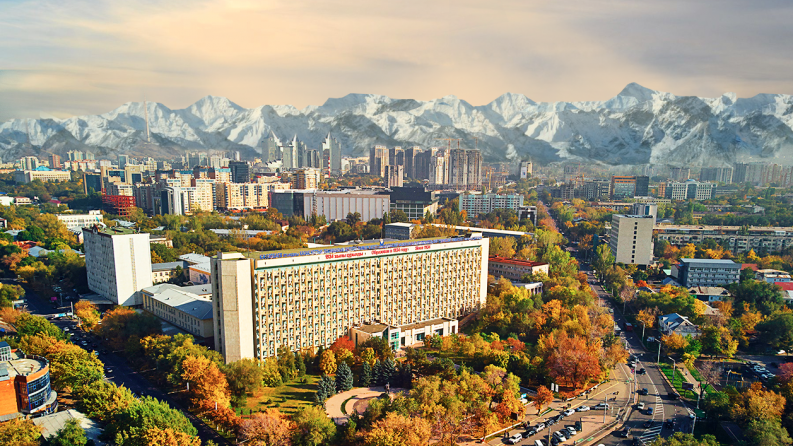 Every year, Clarivate Analytics*, under the auspices of RK Education and Science Ministry Science Committee celebrates the best representatives of educational institutions, scientific journals, and individual scientists in Kazakhstan, and awards the world-recognized international Web of Science Citation Award ("Science Leader"). The trophy for contribution to the development of higher education and research is presented once a year, the number of laureates does not exceed 500 worldwide. Web of Science platform has been running since 1961; Web of Science Core Collection database is the platform core.
Clarivate Analytics has been operating in Republic of Kazakhstan since 2011. Due to the results of research of the oldest Web of Science international scientific metric system that is currently owned and developed by Clarivate Analytics, the most outstanding Kazakhstani scientists and research organizations have received the well-deserved honors.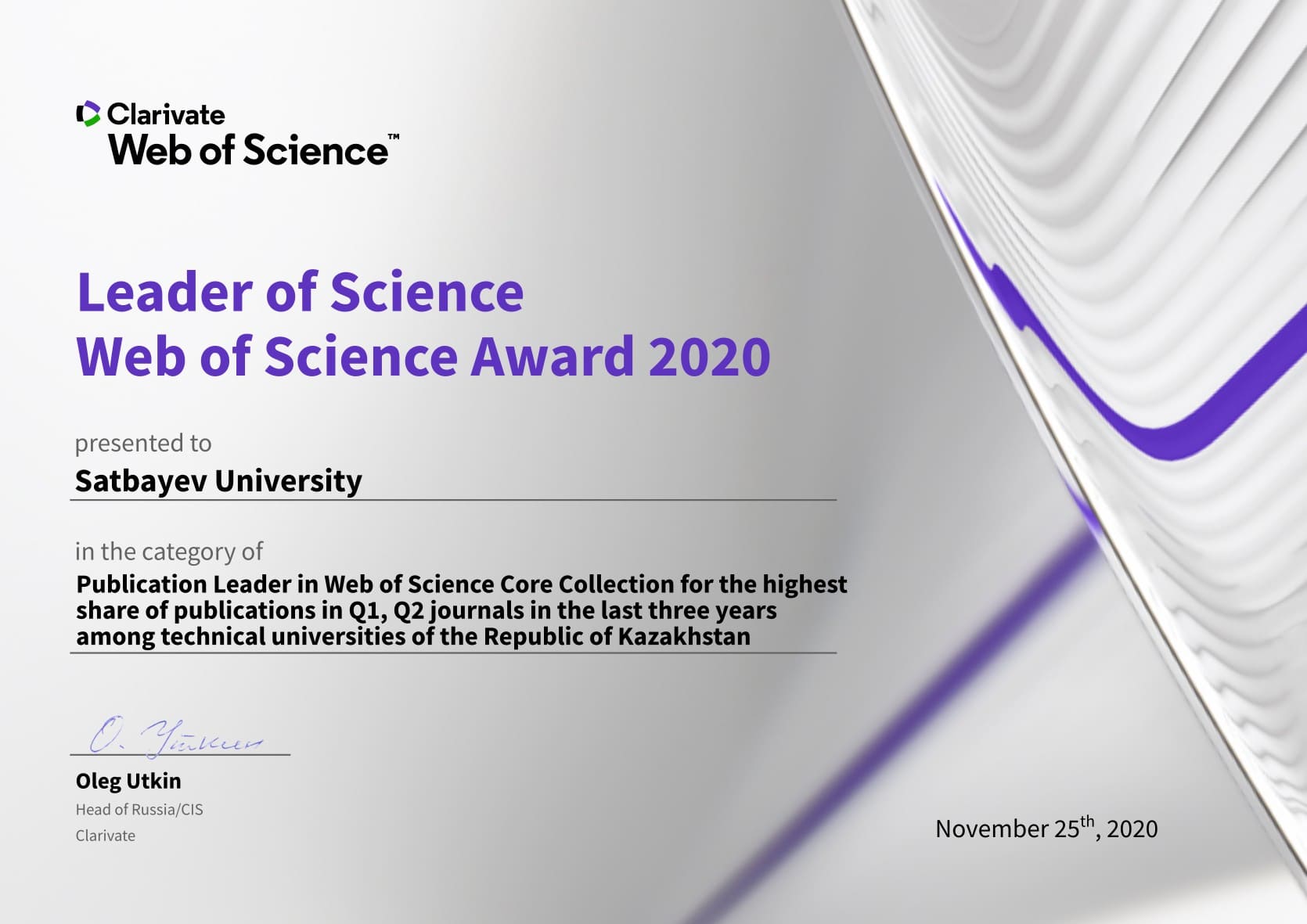 In 2020, Satbayev University won "Leader of Science — Web of Science Award" independent trophy. SU gained the given prize for the third time in a row in "Leader in the number of publications in Q1 and Q2 quartiles of Web of Science Core Collection for the last 3 years among technical universities of Republic of Kazakhstan" category for its contribution to higher education and research growth.
Satbayev University Rector Iskander Beyssembetov thanked Clarivate Analytics for the high assessment of University activities, and noted the importance of the company's work on systematization regarding scientific measurements, which ultimately, including through both this ceremony and young scientists' work has a great impact on advancing the science and the country as a whole.
The event was attended by the leadership of the Ministry of Education and Science of the Republic of Kazakhstan, representatives of scientific, educational, political and economic circles of Kazakhstan, including the President of the National Academy of Sciences of the Republic of Kazakhstan Murat Zhurinov, as well as reputable foreign experts from CIS countries, including the Managing Director of Clarivate Analytics in Russia Oleg Utkin.
Clarivate Analytics is an independent American company that manages databases, information systems, and collections on intellectual property. In addition, the given organization highlights scientific and academic research.