Satbayev University retained its place in the top three Kazakhstani universities in the QS ranking, confirming its status as a leader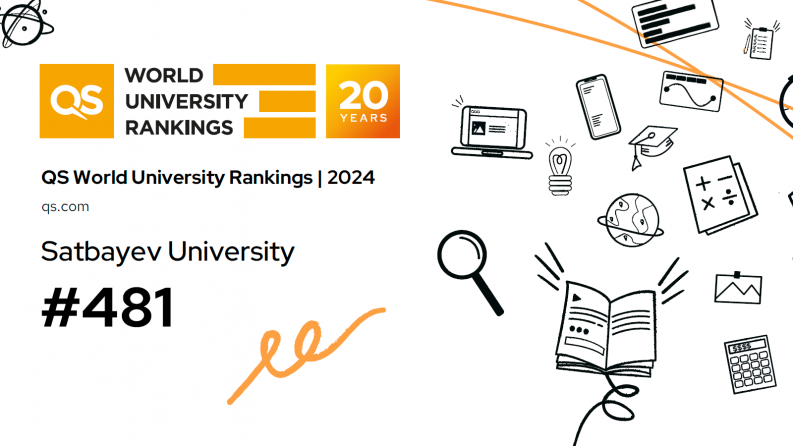 QS World University Ranking published the 20th anniversary rating of the world's best universities. Global ranking included 21 universities from nine cities of Kazakhstan, Satbayev University took 481th place with 23.9 points, continuing to be in the top three among Kazakhstani universities.
The QS WUR 2024 ranking demonstrates a new dimension of the quality of higher education in the world and Satbayev University traditionally demonstrates strong dynamics on reputation indicators and excellent quality of education.
This year the methodology of the ranking has changed. Over two decades the requirements for higher education have changed significantly, which led to changes in the methodology of the rating, which now includes nine indicators - three more than in the previous version of the methodology. Reducing the weight of the indicator "Faculty-to-student ratio" and the introduction of a new scientometric indicator "International Academic Collaboration Index" led to a decrease in the average position of universities in a number of developing countries, including Kazakhstan.
The QS World University Rankings 2024 sample included 2,963 universities from around the world, of which only 1,499 universities from 104 countries were included in the top ranking, including 21 universities from Kazakhstan (in 2022 - 16). The leader this year is traditionally the Massachusetts Institute of Technology (MIT, USA) with a total score of 100 points. Two British universities - Cambridge and Oxford - completed the top three.