Satbayev University signed Memorandum on cooperation in the oil-gas sector digitalization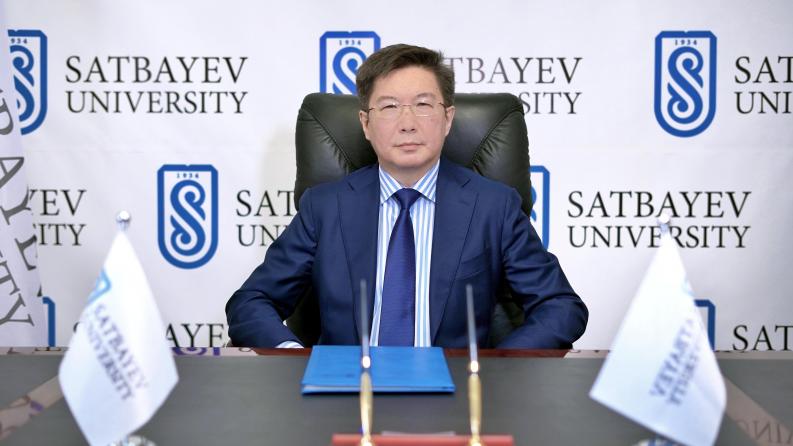 The oil and gas sector plays an important role in Kazakhstan's economy. For its full development it is necessary to solve one of the most important tasks for the manufacturing industry - the development of digitalization of the oil and gas sector in a full-range.
The introduction of digitalization in oil-gas sector is closely related to improving the efficiency of production and business processes. It becomes clear that launching the smart field technology, optimization of logistics and production processes, digital twins, laser scanning technologies, artificial intelligence, satellite solutions and data management will bring the oil-gas industry to a new level.
Despite the fact that digitalization of the oil and gas industry of Kazakhstan is at the beginning of its path, today professionals and technologies from different countries are being actively attracted, new intellectual solutions are being discussed and promising opportunities open up. For the last 7 years the forum "RDCR - Well Engineering" has been functioning annually. This year the RDCR Well Engineering and KDR Well Engineering 2020 Forums were united and took place in online format.
The RDCR & KDR Well Engineering Virtual Forum, the largest virtual meeting of Russian and Kazakh drilling and production experts in the region, brought together leading Russian, Kazakh and international oil and gas operators, drilling contractors, service and technology companies to participate in technology presentations, discussions, personal communication and networking through a premium interactive platform for virtual events.
Among the event's partners are such well-known drilling, service and technology companies as "Rosneft", "Gazpromneft", LUKOIL, JSC NC "KazMunayGas", "KMG Engineering", "Samruk-Kazyna", "KazService", as well as leading Kazakhstani operators, including KPO, NCOC, TCO, "Nostrum Oil and Gas", "Petro Kazakhstan."
Within the framework of the forum, a trilateral agreement was signed between Satbayev University, Gubkin Russian State University of oil and gas, and JSC "Research and design center for gas-oil technologies".
The partners defined their priority task as improvement of regional interaction and digital economic development, training of qualified personnel for digital professions of drilling and downhole operations with adaptation (practice, internship, work) - training of young specialists in integrated professions in the direction "Oil and gas business" and profiles of educational programs: drilling of oil and gas wells at specific oil and gas facilities.
As noted by Rector of Satbayev University Iskander Beyssembetov:
"Today our university has become a party to a trilateral agreement. I would like to express my special gratitude to the partners under Agreement and wish them success in their joint work! Given the increasing importance of digitalization in the oil-gas industry, I am confident that our joint experience in this area will help to open up new development opportunities!"