Satbayev University student became a finalist of the prestigious international architectural drawing competition "Archi-Graphics"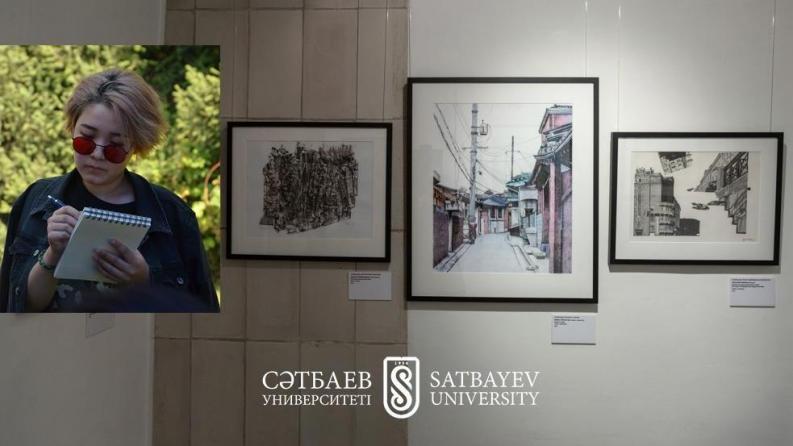 The international architectural drawing competition "Archi-Graphics 7" has been held in Moscow since March 2020. The final stage was completed in October. This competition is aimed at maintaining and developing architectural drawing as an art form, bringing together hundreds of authors depicting architecture from different countries on its online platform сompetitions.archplatforma.ru.
Absattar Ayman, a 3rd-year student of the Architecture Department of Satbayev University, took part in that competition by recommendation of the drawing teacher and lecturer Kulyash Tyurebayeva and performed in that competition under her guidance.
Ayman's work entitled "Street in Seoul" was considered in the direction of "life-drawing". Successfully passed 3 elimination rounds and reached the final round of the exhibition. According to the results of the competition, the work awarded the following diplomas "Longlist", "Shortlist", "Honorable Mention of The Jury". Participated in the final round of the exhibition "ARCH Moscow" in Gostiny Dvor and was selected as one of the best works of this year!
Participation in such a prestigious international competition in the field of graphic art along with professional artists of such a high level is a very great achievement for our talented students and a significant event for the Department of Architecture of Satbayev University.
We are very happy to congratulate Absattar Ayman and wish her new achievements!