Satbayev University team became the bronze medalist of the Championship on cases "Euvrochem"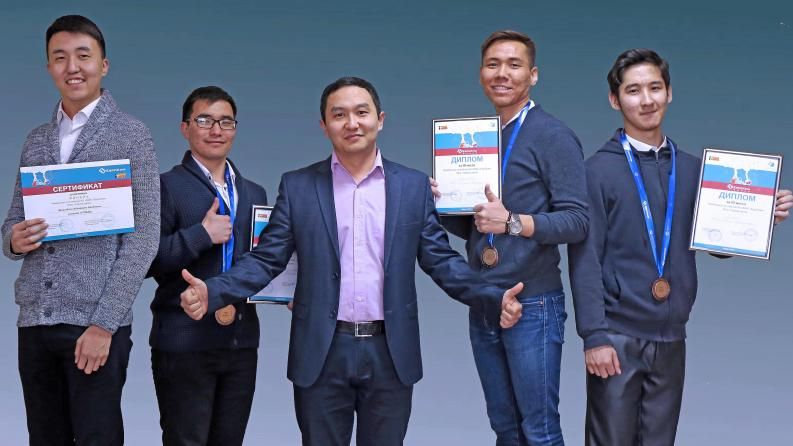 On February 14, Moscow hosted The final of the case Championship, which was held in four areas of Mining, Fertilizers, Sales, Logistics. Sponsor and organizer of this event, which is held for the 5th year is the company JSC "MCh "EuroChem". The case championship of JSC " MCh "EuroChem" is a competition for solving engineering cases, consisting of the qualifying stages and the final in Moscow. The aim of the Championship is to identify and support the most promising students of specialized universities. The III place in the Moscow Final was taken by the PITMAN team, 4th year students of the Department "Mining" specialty "Surveying and Geodesy" - Magavyanov Daulet, Yessenzhulov Timur, Sagyn Rakhimbek, Shonybass Ablaykhan. Ayan Askarovich Toktarov, lecturer of the Department of "MS&G", prepared the team for the final. The task of the final stage of the Championship was given at the Final. Students were given three hours to solve the real production problem. The students were faced with the task of optimization and planning of mining operations at Kovdorsky open-pit with increasing production capacity despite the deteriorating mining conditions. The PITMAN team presented the most complex and versatile solution of the task to the competent jury, which earned the praise and appreciation of individual members of the jury. According to the students themselves, carried away by the solution of the problem, which was given only three hours, they did not have enough time to prepare for the presentation of their decision. However, participants were satisfied with the result.
Also, the students shared their impressions that a special reason for confidence in the future for them was the fact that they managed to overcome the teams from the leading Universities of Russia -Moscow and St. Petersburg Mining universities.