Satbayev University took part in the IX scientific conference "Kazatomprom"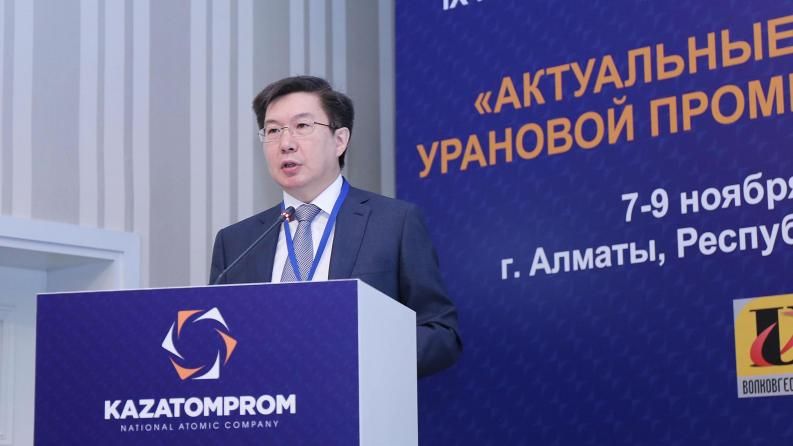 On November 7-9, the 9th International Scientific Conference "Actual Problems of the Uranium Industry", organized by Kazatomprom, was held. At the opening of the conference, the rector of Satbayev University, Iskander Beysembetov, made a report on the successful cooperation of the university with the country's leading nuclear company.
The rector's speech was dedicated to the prospective decisions and projects such as using artificial intelligence technologies and unmanned aerial vehicles realized in the framework of cooperation.
They include "The Digital Mine System" and "The Intelligent Management and Decision Making System for the development of uranium deposits. The main results of the implementation of these projects will be the creation of effective distant systems that allow not only to control the development of uranium deposits and reduce costs but also to control emissions of hazardous substances in real-time.
— The fruitful cooperation between the Kazatomprom company and Satbayev University covers both the education sphere and partnership in the research projects. It is important to note that at the first stage we develop projects without involving production representatives, and only in the second stage, when we are convinced that the solutions we offer have a positive economic effect, we offer them to our partners. I am sure that our cooperation with the Kazatomprom company has a great potential in terms of increasing productivity and innovative development, both for the Kazatomprom company and the Republic of Kazakhstan as a whole, - "Iskander Beisembetov said in his speech.
The conference "Actual problems of the uranium industry" is devoted to a discussion of the scientific goals and objectives of the uranium industry, innovations in the nuclear industry, as well as issues of increasing the efficiency of uranium mining technologies. The conference was attended by over 150 delegates from 11 countries. There were many graduates and employees of Satbayev University in the hall, also eight reports were presented on various aspects of advanced uranium mining technologies developed at Satbayev University.