Satbayev University & Virumaa College TalTex: Erasmus+ experience exchange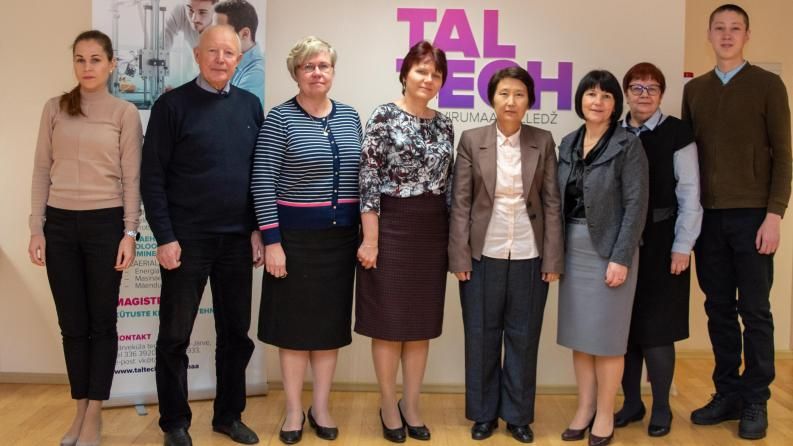 In November 2019, the teaching staff of the Institute of Cybernetics and Information Technology represented by Ablai Kairbekov and Sholpan Baymataeva made a trip to Estonia under the Erasmus + experience exchange program.
Teachers conducted guest lectures on relevant topics of algorithmization and data storage. Conducted scientific and practical seminars with the teaching staff at Viru College of Tallinn University of Technology. Within the framework of cooperation with a foreign University, further plans for the exchange of students and teaching staff and conscientious research are planned.
Ablai Kairbekov told about his impressions
«The trip to Tallinn University of Technology was excellent. It was an exchange of teachers as part of the Erasmus + project. My colleague Sholpan Baimatayeva and I gave a week-long lecture to students on IT subjects.
We visited Viru College of TalTech in the city of Kohtla-Järva. We got acquainted with the teaching staff and management of the college. University staff greeted us very warmly, for which we are very grateful to them. On the first day, we were shown laboratories and student projects. The deputy director of the College, who turned out to be a retired deputy, told and showed us many wonderful places in the district. Estonia has a very beautiful nature and a lot of forests, which catches your eye right away. In addition, we also visited the university and laboratories on the main campus in Tallinn.
The university actively cooperates with various companies not only in IT. The college is equipped with all the necessary equipment. Many laboratories and co-workshops were sponsored by these companies and not only students but also schoolchildren are involved there.
Despite the fact that Viru is called a college, but students here receive higher education. There are much fewer students here than at Satpayev University, the population of Estonia is slightly more than a million people. Most of the students are modest, laconic guys, they listened attentively at the lessons and did the whole task with a teacher».