Satbayev University won the gold medal of the Eurasian Patent Organization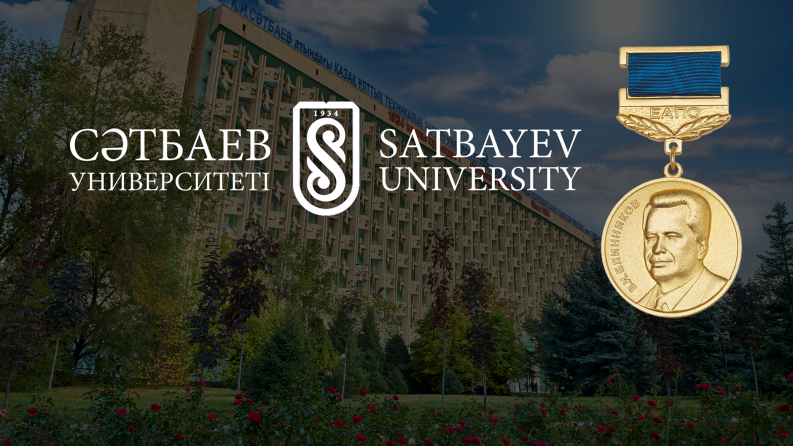 On September 11, 2020, Satbayev University was awarded the V. I. Blinnikov Gold medal "For contribution to inventive and patent work". The award was presented to the University on the initiative of the National Institute of Intellectual Property (Kazpatent), which nominated Satbayev University as a candidate for a medal.
The award was presented to the representatives of the University at the thirty-sixth session of the Administrative Council of the Eurasian Patent Organization. The main issue of the meeting was the protection of intellectual property. This is a topical issue for Kazakhstan, as our country is one of the three leaders in filing patent applications among EAPO participants.
The V. I. Blinnikov Gold medal is an award granted by the Eurasian Patent Organization for a significant contribution to the creation, establishment and development of inventive activity and patent business in the countries participating in the Eurasian Patent Convention. The award is dedicated to the memory of the Eurasian Patent Agency's first President Viktor Ivanovich Blinnikov, a prominent figure in the Eurasian region in the field of intellectual property, EAPO founder.
Dear colleagues! Let me congratulate our team on the high award and wish you further success in your scientific and inventive activities!