SU representatives are continuing to get acquainted with the study conditions at universities abroad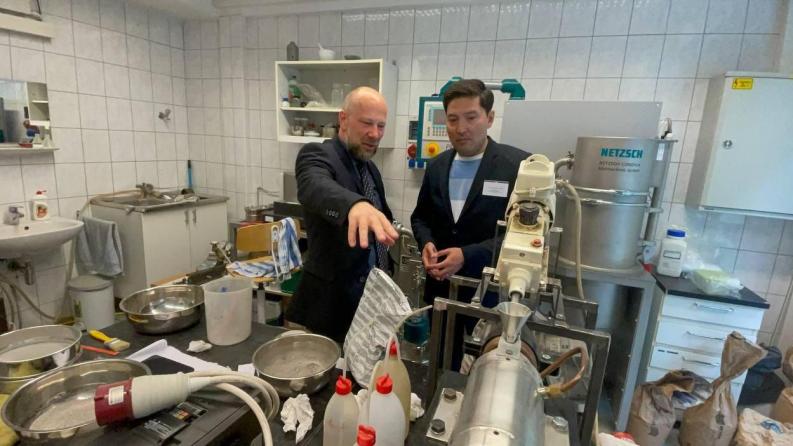 Satbayev University delegation headed by Vice-Rector for Science and International Cooperation Alibek Shokparov visited the laboratory complex of Earth Sciences and Engineering Faculty at Miskolc University (Hungary) that conducts research activities under Associate Professor Imre Gombkoto's leadership. The laboratories are equipped with modern equipment and allow students to integrate their practical skills and abilities into the educational process as much as possible.
Earth Sciences and Engineering Faculty's laboratory complex includes such divisions as "Grinding-classification-agglomeration", "Processing of raw materials and waste (gravity separation, flotation, magnetic-electric and optical separation", "Nano processing" and much more. The use of the laboratory complex as a base of practice for students and a base for conducting contract research of the university is applied at Satbayev University as well.