Satbayev University invites you to the TOEFL ITP exam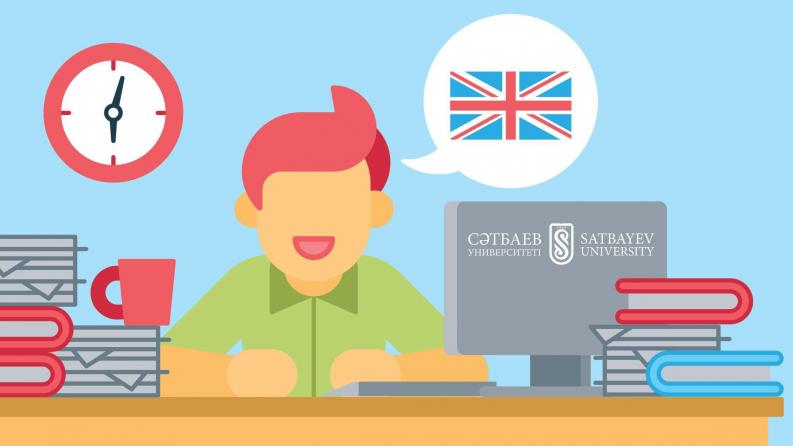 TOEFL ITP — the "paper format" of the test is considered the world standard for assessing foreign language skills in an academic context. This option is a part of the ETS university testing program. Educational Institutions use TOEFL ITP to measure students' progress. The results of this test are accepted when entering the universities of Kazakhstan and for various academic mobility programs.
An official accredited representative of ETS Global on TOEFL and TOEC UCOK TOEFL Centre Satbayev University holds the TOEFL ITP exam.
The first exam will take place on July 07, 2020. Applications for the first exam will be accepted until June 21, 2020.
The second exam will take place on July 14, 2020. Applications for the second exam will be accepted until June 28, 2020.
Subsequent examinations will be held as applications are received. Registration is conducted by a representative of UCOK TOEFL Centre Satbayev University. The cost of the exam is 27 000 tenge.
What is the difference between TOEFL ITP and TOEFL?
Currently, the TOEFL ITP contains only three sections. In other words, the student does not need to take the Speaking section. Learn more
Where will the exam take place?
Almaty city, Satpayev str. 22, Satbayev University – Main academic building.
Who is the TOEFL ITP test for?
Applicants for the Master's degree, Doctoral Studies;
Teachers of secondary schools and colleges;
Employees of companies, students and school children;
Applicants for training and internship under the Bolashak program.
What does it take to sign up for a test?
To pass the test you will need the following documents:
application;
a copy of your identity card;
a receipt of payment.
To register for the test, you need to send the scanned documents listed above to a.turlybekova@mail.ru and click on the link to provide information about yourself.
How to pay for the test?
You can pay for the test at the following details:
Association of legal entities "Union of Children's Organizations of Kazakhstan"
IIN/BIN 080740012250,
KZ759470398920251652, JSC SB Alfa-Bank
BIC ALFAKZKA
If you still have questions about registration and taking the TOEFL ITP exam, please contact Anar Turlybekova, mobile phone: +7 775 772 53 41, a.turlybekova@mail.ru.