Satbayev University is strengthening the international ties: signing of a number of agreements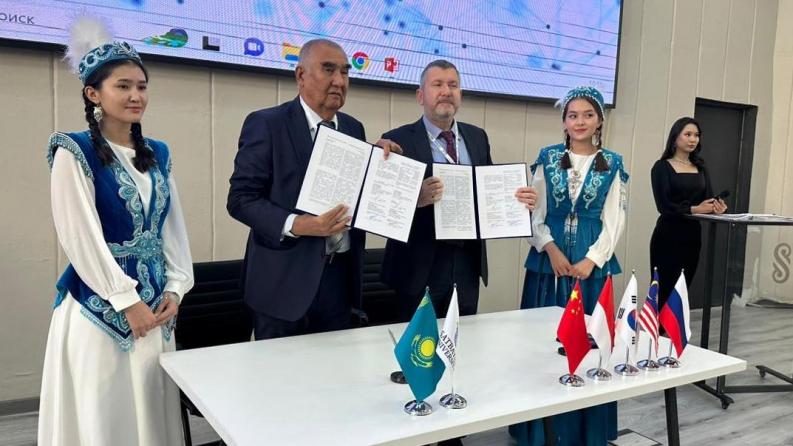 Satbayev University actively promotes its mission in international education and research sphere - today, within the framework of VI International Practical Internet Conference "Actual Problems of Science", University signed ten important cooperation agreements aimed at expanding the international relations and exchanging experience with outstanding educational and research institutions around the world.
Cooperation agreements were signed between Satbayev University and four outstanding technical colleges in China: Yichong Technical Vocational College, Yangzhou Polytechnic College, Zhejiang Financial College and Inner Mongolia Technical College of Construction. Letters of intent were also signed with Sultan Idris Pedagogical University (Malaysia) and Universiti Sains Malaysia (Malaysia), as well as the agreement on joint research and publications with Yogyakarta State University (Indonesia).
In addition, Metallurgy and Enrichment Institute signed a memorandum of understanding with Korean Institute of Industrial Technologies, a cooperation agreement with Giredmet Institute (Russ-atom, Russia) and an agreement on implementing the international lecture course with Yogyakarta State University (Indonesia).
The signed agreements are aimed at developing the international cooperation in various fields of industry and technology and for Satbayev University mean a new era of international cooperation in technical education field.