The Rector of Satbayev University presented a new strategy for the development of the university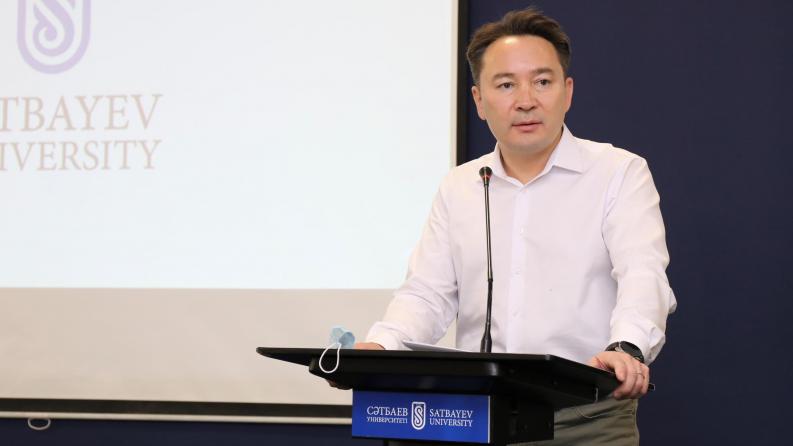 90% of graduates of Satbayev University must find a job in a specialty – this target was outlined by the rector of the oldest technical university of Kazakhstan Meiram Begentayev in the framework of the reporting meeting of the rector with the staff of the university.
- "You know that Satbayev University is a unique Kazakh university, which has been granted the status of "National Research Technical University", - declared Meiram Mukhametrakhimovich at the meeting. The University will therefore work to address current regional issues and share its experience with regional universities. We are ready to open all our laboratory and research infrastructure to them. We will help regional universities to participate in the digitization and introduction of Industry 4.0 components into industrial processes. Together, we can be a part of a global technological revolution focused on the knowledge economy.
The university's rector also announced the university's plans for the 2021-2022 academic year. One of the main goals of Satbayev University for this year is the training of qualified personnel capable of realizing the «third mission» of universities - meeting specific social needs in addition to education and research. At the same time, university students will be trained in the necessary set of software skills to meet the challenges of uncertainty.
A second Satbayev University's mission is to create the largest research center in the country. The university is ready to form a modern academic, research-based infrastructure ecosystem integrated into the economies of the regions.
To achieve academic leadership and enhance the value of the university's diplomas, Satbayev University will completely update the educational programs that must be accredited by reputable foreign agencies. At least 20 per cent of innovative programmes and 10 per cent of interdisciplinary programmes should be implemented. All educational programmes will be developed with the direct participation of employers, taking into account the Atlas of New Occupations and the existing professional standards. Research must become an integral part of the educational process, and graduates must make their first progress during the course of their studies. A developed ecosystem open to entrepreneurship, innovation and the creative economy will be created, allowing for a high concentration of talents for breakthrough research.
The university will make greater use of material and non-material incentive mechanisms, student social loans and the development of self-governance.
In this way, the university must maintain its national leadership and assert itself actively in the global education market.