Additional instructions for autumn training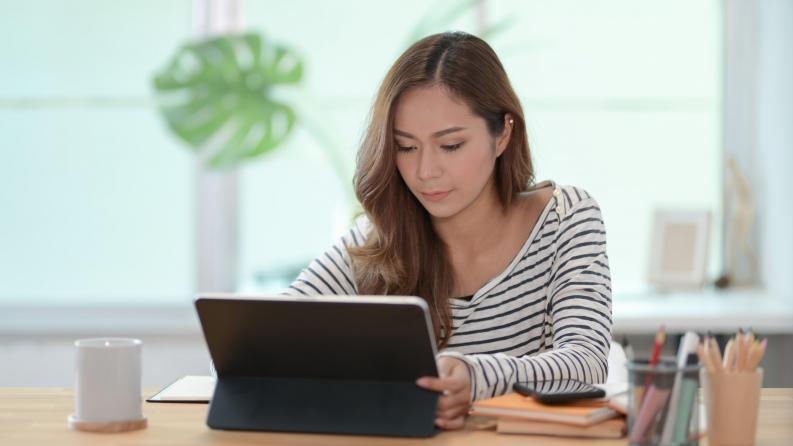 Dear students!
The University will conduct the fall semester in a distance-learning format. In order to complete your studies remotely you will need two important working conditions:
A good Internet signal with a speed of at least 3 Mbit / sec
A desktop or laptop computer should be available. Training via gadgets (smartphone or tablet) will not be effective and qualitative.
If you have both of these requirements at home, we strongly recommend that you stay at home for the safety of your health and the health of your family and not come to Almaty or to the university! Stay with your family, and study remotely.
What else can be done to create the conditions for remote working?
We fully understand that there are regions in the country where the Internet signal is weak or absent at all. One of the ways out could be to move to the closest relatives for the study period, where the Internet signal is available.
Using smartphones or tablets for training will not allow you to learn effectively and productively. We recommend that you purchase a desktop or laptop while you have time before the academic year starts.
We understand that there may be objective factors that do not currently allow you to purchase these expensive purchases.
What should I do if I cannot create these two requirements?
The University can offer you a limited time to use the computer in the resource centers at our University (for students living in Almaty and its suburbs) and in the classrooms of our business partner Ustudy in your cities from the attached list (for students from other regions) with the observance of sanitary rules. The number of seats for computers and the time of use in our classrooms in other cities is limited, so you must first apply for the use of a computer in such centers through your Dean's office at the contact e-mail addresses specified in the appendix. The computer resources at the University will be open to you during working hours, keeping a distance when seating.
If you understand that because of technical or difficult family reasons you will not be able to fully implement your studies this semester, we can offer you to take an academic break for this semester (except for the 1st year). To do this, you need to send a reasoned request to the Registrar's Office. The OR e-mail address is shown in the attached document.
Living in University dormitories during the autumn semester is a certain risk for your health, which is why we strongly do not recommend coming to Almaty and staying in dormitories. In addition, the strictest quarantine regime will be observed in the University dormitories for the specified period. However, we understand that there are students who will not be able to remotely implement their learning opportunities at home or with their immediate relatives. Therefore, we recommend that in exceptional cases, in particular for students who have lost their parents or students living in remote villages, apply for a reasoned request for a place in the dormitory by sending an application on the specified page https://dormitory.satbayev.university.
If you need an official letter of support to get access to the computer of your native school in the village or akimat, send a request to provost@satbayev.university
We wish you a safe distance study!
List and addresses of University partners in the regions of the country
Sign up to use the partner's computer resources through your Dean's office. After receiving the application, the Dean's office will determine the time and days of your work during the week at the center and you can come at the specified time to this address. Your Dean's office will provide you with additional contact information
| | | |
| --- | --- | --- |
| Region | Number of seats | Center address |
| Aktau | 150 | Microdistrict -3, 75, 1st floor |
| Aktobe | 150 | Almaty region, Arynov street, 1 |
| Atyrau | 90 | Baimukhanov street, 45а, AUOG |
| Uralsk | 100 | Aitaliyev street, 4, building /1 |
| Kokshetau | 100 | Akan-seri street, 24 |
| Kostanai | 100 | Kobylandy Batyr street, 27, main building of КSTU named after Z. Aldamzhar , 9th floor |
| Petropavlovsk | 125 | Nursultan Nazarbayev street, 274 |
| Pavlodar | 150 | Amangeldi street, 47 |
| Ust-Kamenogorsk | 150 | Kazakhstan street, 63 |
| Semei | 100 | Gagarin street, 158 |
| Karagandy | 125 | Yermekov street, 28 |
| Nur-Sultan | 150 | Kunayev street, 33/1 |
| Shymkent | 448 | T. Ryskulov street, 27/2 |
| Turkistan | 139 | S.Kozhanov street, 15 |
| Kyzylorda | 175 | Tazhibayev street, 18а |
| Taraz | 190 | Zhambul street, 91 |
| Taldykorgan | 250 | Nazarbayev street, 173 В |
Corporate e-mail addresses for the student service
If you have any questions, please contact us by the given e-mail address. We strongly recommend that you use your student corporate e-mail address for more effective communication
| | | |
| --- | --- | --- |
| Unit | Unit task | Contact e-mail |
| Vice-rector for Academic Affairs | Academic support and advising of students, academic compliance | |
| Scientificlibrary | Textbooks, bibliographic and electronic resources for students | library@satbayev.university |
| International relations department | Study abroad and exchange programs | |
| Department for Student Affairs | Social and non-academic support of students, dormitory issues | |
| Registrar's office | Academic services for students | or-help@satbayev.university |
| Institute of Distance Education | Technical support Polytechonline.kz | Ido-help@satbayev.university |
| Department of Information Systems | Microsoft AzureTechnical support | dis-help@satbayev.university |
| Department of Finance and Accounting | Providing a 20 digit card account for scholarships payment | oro-schet@satbayev.university |
| Institute of Cybernetics and Information Technologies | Issues of non-academic support for students of the Institute | |
| Department of Software Engineering | Issues of academic support for department students and learners at the department | |
| Department of Cyber security, Processing and Storage of Information | Issues of academic support for department students and learners at the department | |
| Department of Applied Mechanics and Engineering Graphics | Issues of academic support for department students and learners at the department | |
| REC of Mathematics and Cybernetics | Issues of academic support for department students and students in the disciplines of Mathematics | |
| Institute of Geology, Oil and Mining | Issues of non-academic support for students of the Institute | |
| Department of Geological Survey, Search and Exploration of Mineral Deposits | Issues of academic support for department students and learners at the department | |
| Department of Petroleum Engineering | Issues of academic support for department students and learners at the department | |
| Department of Geophysics | Issues of academic support for department students and learners at the department | |
| Department of Oil and Gas Geology | Issues of academic support for department students and learners at the department | |
| Department of Mining | Issues of academic support for department students and learners at the department | |
| Department of Surveying and Geodesy | Issues of academic support for department students and learners at the department | |
| Institute of Metallurgy and Industrial Engineering | Issues of non-academic support for students of the Institute | |
| Department of Metallurgy and Mineral Processing | Issues of academic support for department students and learners at the department | |
| Department of Metallurgical Processes, Heat Engineering and Special Materials Technology | Issues of academic support for department students and learners at the department | |
| Department of Technological Machines, Transport and Logistics | Issues of academic support for department students and learners at the department | |
| Department of Engineering Physics | Issues of academic support for department students and students in the disciplines of Physics | |
| Institute of Industrial Automation and Digitalization | Issues of non-academic support for students of the Institute | |
| Department of Robotics and Automation Technology | Issues of academic support for department students and learners at the department | |
| Department of Industrial Engineering | Issues of academic support for department students and learners at the department | |
| Department of Electronics, Telecommunications and Space Technologies | Issues of academic support for department students and learners at the department | |
| Department of Automation and Control | Issues of academic support for department students and learners at the department | |
| Department of Energy | Issues of academic support for department students and learners at the department | |
| Institute of Chemical and Biological Technologies | Issues of non-academic support for students of the Institute | |
| Department of Chemical and Biochemical Engineering | Issues of academic support for department students and learners at the department | |
| Department of Chemical Processes and Industrial Ecology | Issues of academic support for department students and students in the disciplines of Chemistry | |
| Institute of Architecture and Construction | Issues of non-academic support for students of the Institute | |
| Department of Construction and Building Materials | Issues of academic support for department students and learners at the department | |
| Department of Engineering Systems and Networks | Issues of academic support for department students and learners at the department | |
| Department of Architecture | Issues of academic support for department students and learners at the department | |
| Project Management Institute | Issues of non-academic support for students of the Institute | |
| Research and educational center for Mathematical Economics | Issues of academic support for department students and learners at the department | |
| Institute of Basic Education | Issues of non-academic support for 1st year students | |
| Department of Social Disciplines | Issues of academic support for students in humanitarian disciplines | |
| English Language Department | Issues of academic support for students in the disciplines of English | |
| Department of Kazakh and Russian Languages | Issues of academic support for students in the disciplines of the Kazakh and Russian languages | |
| Department of Physical Education | Issues of academic support for students in physical education and sports activities | |