Leading oil companies met with Satbayev University graduates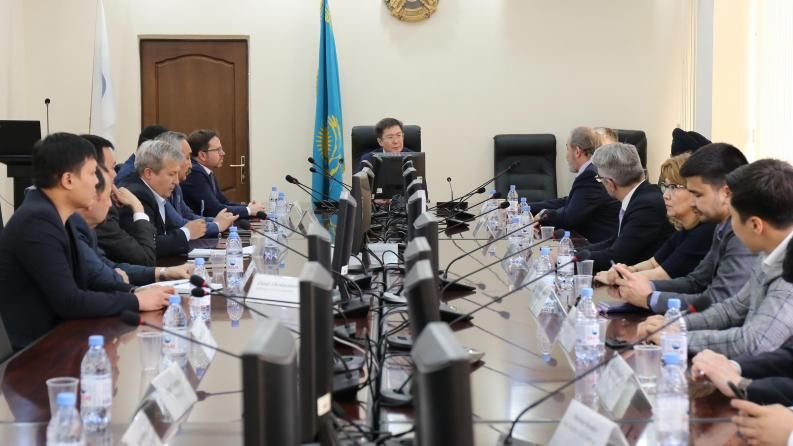 Top managers of Shell, Eni, Chevron, Schlumberger, TCO, JSC "NC Kazmunaygas" and Colorado Mining School's (USA) professors participated in the industrial advisory council meeting based at Satbayev University. Oil Engineering Department held the given event in the pilot program framework of World Economic Forum for Human Capital Development.
Department Head Murat Syzdykov said that the meeting was held to improve the work related to teaching students.
"The participants of this event are our potential "consumers". Following the meeting, it will be clear in which direction we should improve our work so that the graduates are more in line with future employers' demands", said the head of Satbayev University "Petroleum Engineering" Department.
Murat Syzdykov underlined that similar meetings are necessary in order to maximize feedback from leading companies in the industry. In his opinion, it will benefit the domestic economy as well.
The participants will share the results regarding the performed during the meeting work with Satbayev University Rector Iskander Beyssembetov.