Satbayev University created the best learning opportunities during the pandemic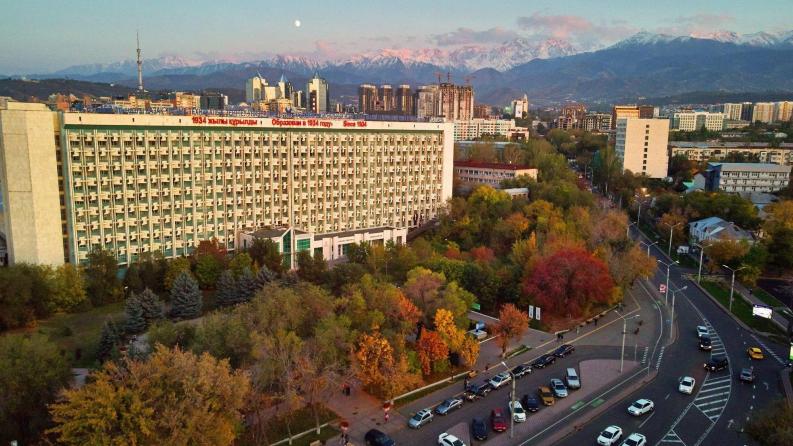 The Center for the Bologna Process and Academic Mobility of the Ministry of Education and Science of the Republic of Kazakhstan in the "Report on the implementation of the key parameters of the Bologna process in the universities of the republic" declared Satbayev University as a leader in massive open online courses.
The report indicated that in 2020 Satbayev University has developed 400 massive open online courses (28% of the total number of all universities online courses in Kazakhstan). The Rudny Industrial Institute (263 courses) and KIMEP University (246 courses) were also among the top three leaders who provided the real educational content of distance education during the pandemic.
The report highlighted that Satbayev University was also among the universities providing distance learning opportunities to the largest number of students. Currently, more than 9500 individuals study on the platform, developed by Satbayev University https://polytechonline.kz, which is 13% of all Kazakhstani students studying online. Students received a full-fledged online education system, which provides access to the study of about 3000 disciplines, and the Polytech Online platform has become the richest in Kazakhstan in terms of content.
This result was achieved due to the rapid mobilization of trained specialists: Satbayev University has 619 people working on the courses and has a specialized production studio for developing educational content and providing technical support for the online mode. Student learning control of the educational material is provided by an electronic proctoring system based on artificial intelligence. At the same time, the university courses are brief and concise, which is important for modular learning in a mobile world.
The university began to actively implement the use of open online courses in its practice due to the pandemic. Currently, this work has given impetus to several new areas in applying information technologies.
Univeristy name

The number of MOOC

Satbayev University

400

Rudny Industrial Institute

263

KIMEP University

246

Almaty Technological University

132

Karaganda University of Kazpotrebsoyuz

72

D. Serikbayev East Kazakhstan technical university

54

L.N.Gumilyov Eurasian National University

39

South Kazakhstan State Pedagogical University

33

Al-Farabi Kazakh National University

30

K. Zhubanov Aktobe Regional University

30

L. B. Goncharov Kazakh Automobile and Road Institute

16

Kazakh University of Economics, Finance and International Trade

14

M.Kh. Dulaty Taraz Regional University

11

M. Auezov South Kazakhsatn University

11

Almaty Management University

10

Academician E.A. Buketov Karaganda University

8

Karaganda State Technical University

7

«Bolashaq» academy

6

Manash Kozybayev North Kazakhstan University

5

Kazakh Humanitarian Law Innovative University

5

Bolashak University, Kyzylorda

5

Sh.Yessenov Caspian State University of Technology and Engineering

4

Astana Medical University

4

Astana IT University

4

Miras University

4

Mahambet Utemisov West Kazakhstan university

3

Baishev University

3

West Kazakhstan Innovative and Technological University

3

Karaganda Industrial University

2

IT International University

2

Turan-Astana University

2

Sarsen Amanzholov East Kazakhstan University

1

Zhangir khan West Kazakhstan Agrarian-Technical University

1