Satbayev University hosted an Olympiad for school graduates in the creative subjects "Drawing" and "Technical drawing"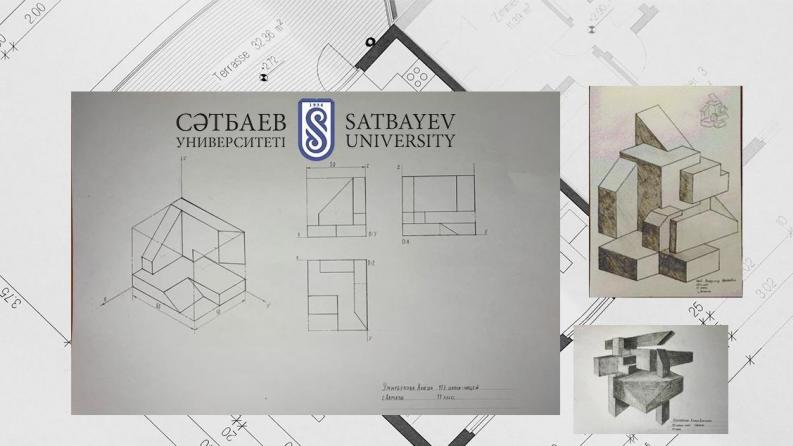 In the period from April 26 to May 19, 2021, Satbayev University successfully held an Olympiad for schoolchildren in the complex of creative subjects "Drawing" and "Technical drawing ". A special feature of this year's Olympiad was its work on the online platform Microsoft Teams.
The Olympiad was attended by 11-grade students from more than 30 secondary schools, lyceums and gymnasiums of the Republic of Kazakhstan.
Participants were required to perform their own work remotely within a given time after receiving an individual task: composition of geometric bodies for the subject "Drawing" and drawing for building projections of a three-dimensional figure for the subject "Technical drawing".
Based on the results of verification of all submitted works the Competition Commission decided to award diplomas to the following winners of the Olympiad:
1st place, diploma of the first degree – Kazbek Tanzila
2nd place, Diploma of the second degree – Tsoy Vladimir
3rd place Diploma of the third degree – Umirbekova Alisha
All other children are awarded certificates of participation in the Olympiad.
Holders of the diploma of the winner and the certificate of the participant of the Olympiad have a preferential right to enroll in the educational programs "Architecture" and "Design" at Satbayev University.
We sincerely congratulate the winners of the creative Olympiad in 2021 and wish them success in passing the UNT and entrance exams!
We are waiting for you at Satbayev University!