Satbayev University opened a vaccination center for COVID-19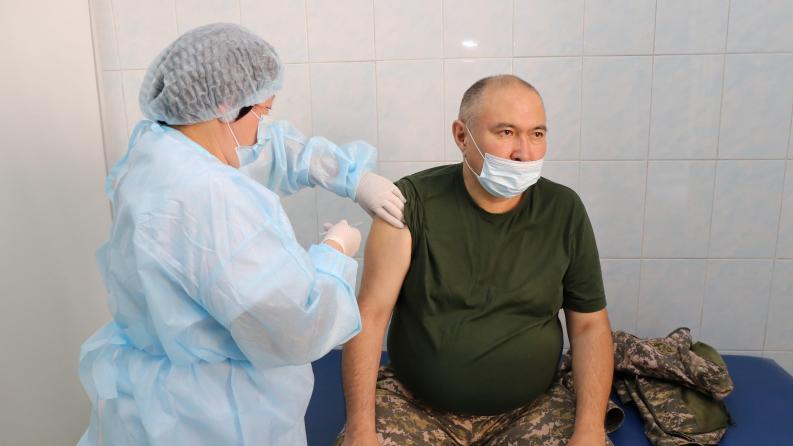 Satbayev University Medical Center (Small Academic Building, from 10.00) began a stationary vaccination station. The university is also taking measures to introduce the Ashyq mobile application voluntarily and continue to work on minimizing the risks of spreading COVID-19 within the university walls.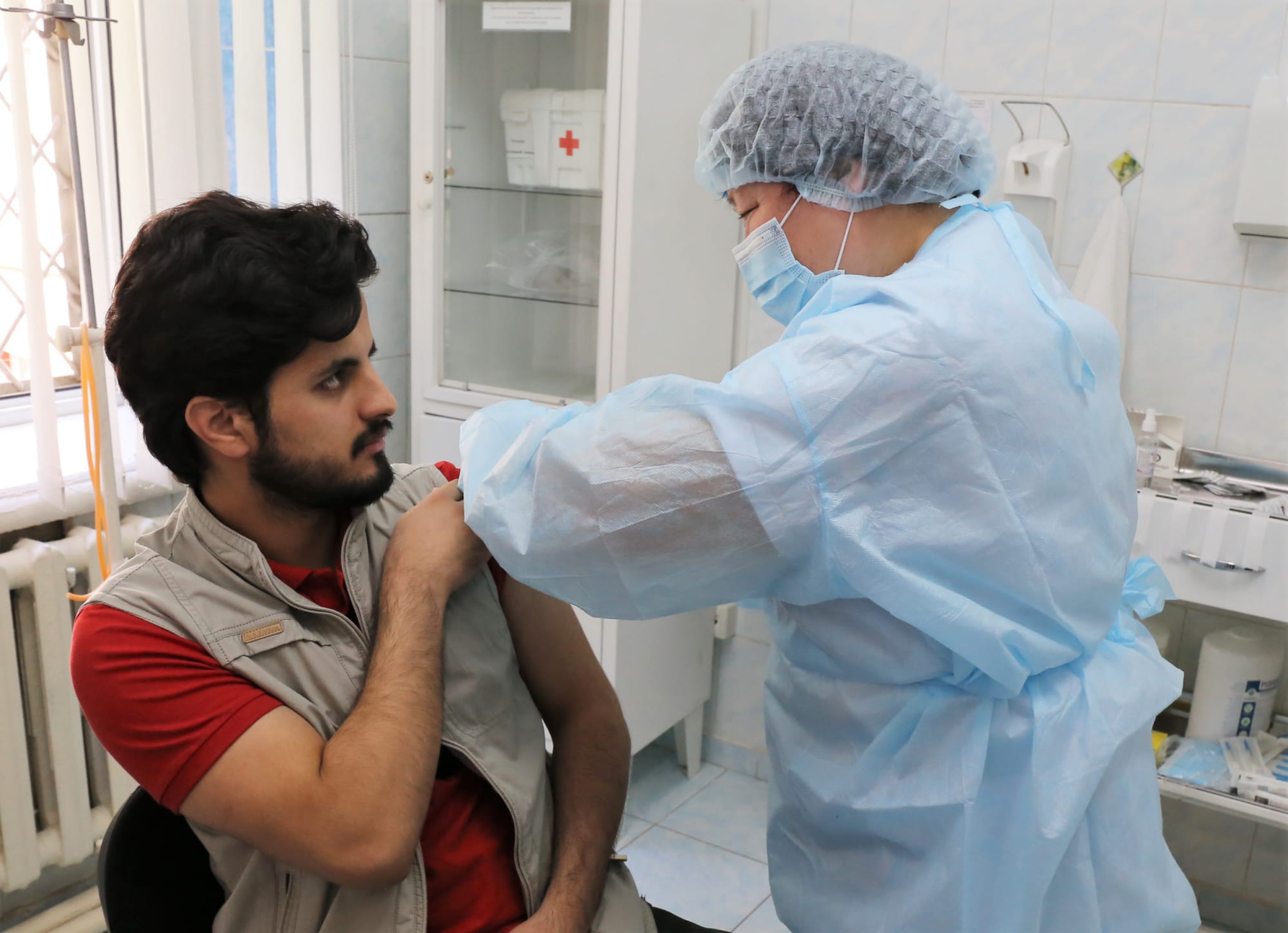 Vaccination schedule for COVID-19
Location: SU Medical Center, SAB (from the sidewall).
Date and time: 13.05.2021 from 10:00 to 14:00.
You must have an ID card. If you regularly take medications, you must take them beforehand (at least two hours) before vaccination.
| | | |
| --- | --- | --- |
| № | Structural subdivisions | Time |
| | Administrative Department | from 10:00 to 10:30 |
| | Control and Documentation Department | from 10:00 to 10:30 |
| | Special Department | from 10:00 to 10:30 |
| | Marketing and Communications Department | from 10:00 to 10:30 |
| | Corporate Development Department | from 10:00 to 10:30 |
| | Finance and Accounts Department | from 10:30 to 11:00 |
| | Personnel Management Department | from 10:30 to 11:00 |
| | Public Procurement Authority | from 11:00 to 11:30 |
| | Scientific Library | from 11:00 to 11:30 |
| | Information Systems and Training Digitalization Centre | from 11:00 to 11:30 |
| | International Centre for Analysis and Deposits Development | from 11:00 to 11:30 |
| | Management Department | from 11:30 to 12:30 |
| | Institute of Distance Education and Professional Development | from 12:30 to 13:00 |
| | Institute of Cybernetics and Information Technology | from 12:30 to 13:00 |
| | Institute of Chemical and Biological Technologies | from 12:30 to 13:00 |
| | Laboratory of Engineering Disciplines | from 12:30 to 13:00 |
| | Institute of Geology, Oil and Mining | from 13:00 to 13:30 |
| | Institute of Metallurgy and Industrial Engineering | from 13:00 to 13:30 |
| | Institute of Architecture and Construction | from 13:30 to 14:00 |
| | Institute of General Education | from 13:30 to 14:00 |
| | Foreign students | from 13:30 to 14:00 |