Minister of RK Science and Higher Education Sayassat Nurbek visited Satbayev University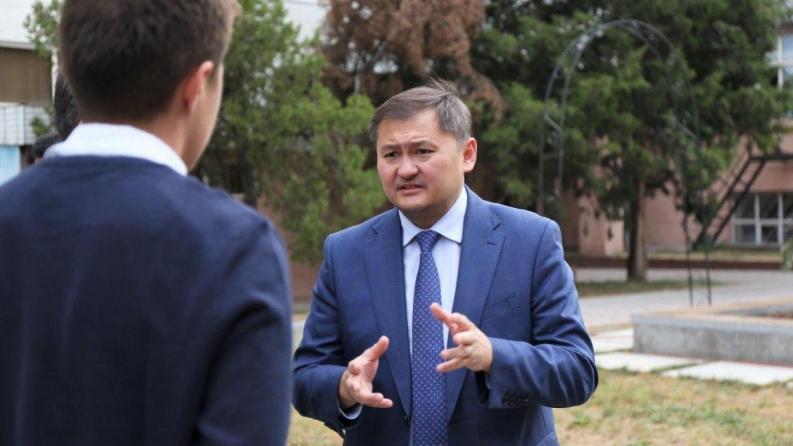 On September 12, as part of a working trip, Minister of RK Science and Higher Education Sayassat Nurbek visited Satbayev University and got acquainted with its scientific achievements and potential.
The visit began with attending the VR laboratory, a laboratory focused on developments in virtual reality field. Sayassat Nurbek and Satbayev University's Rector Meiram Begentayev discussed VR technologies' perspectives, and university students demonstrated the work with them.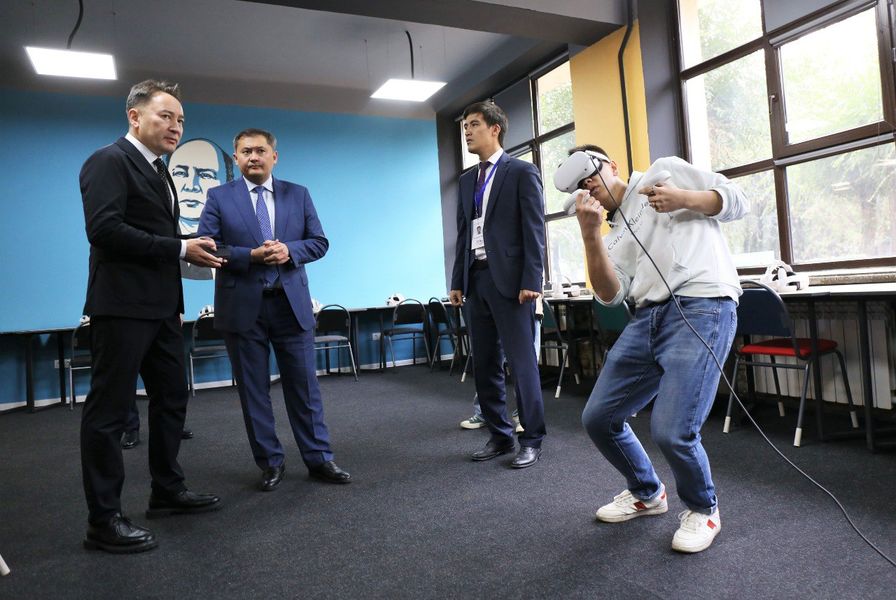 The Minister also visited University's Exhibition of scientific achievements, where he got acquainted with the elaborations of Training and production laboratory of unmanned aerial vehicles, intelligent systems for the analysis of deposits and logistics operations, the students' Racing Team's racing car as well as other achievements at Satbayev University. The presentation on achievements was held by Vice-Rector for Science and International Cooperation Alibek Shokparov.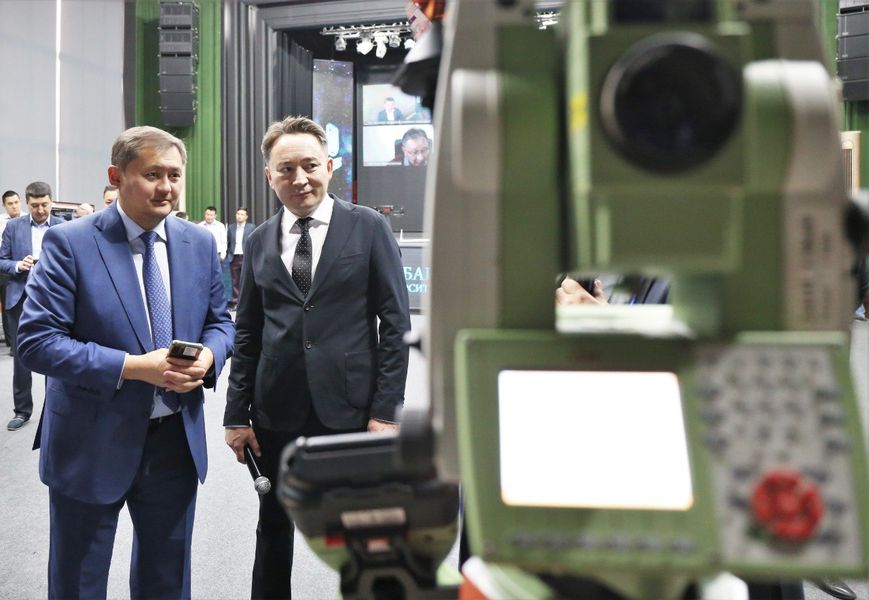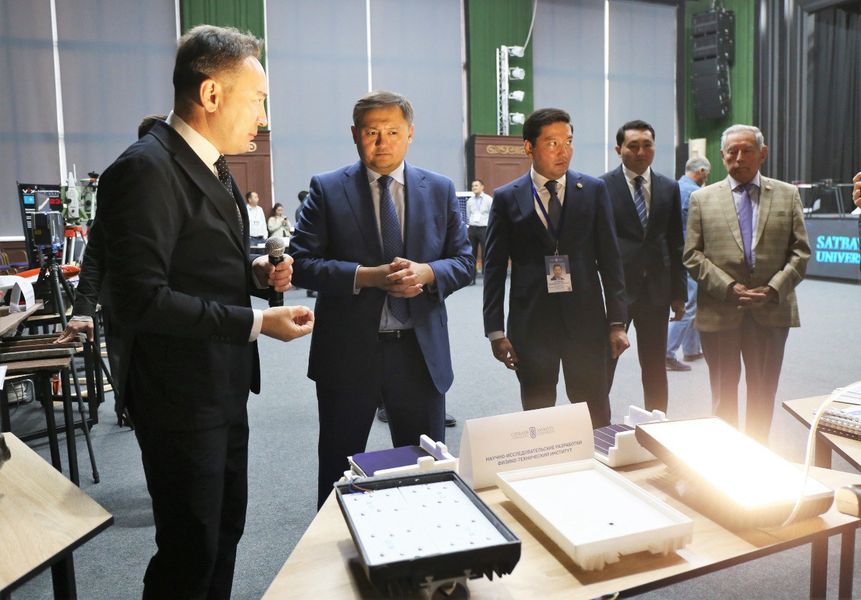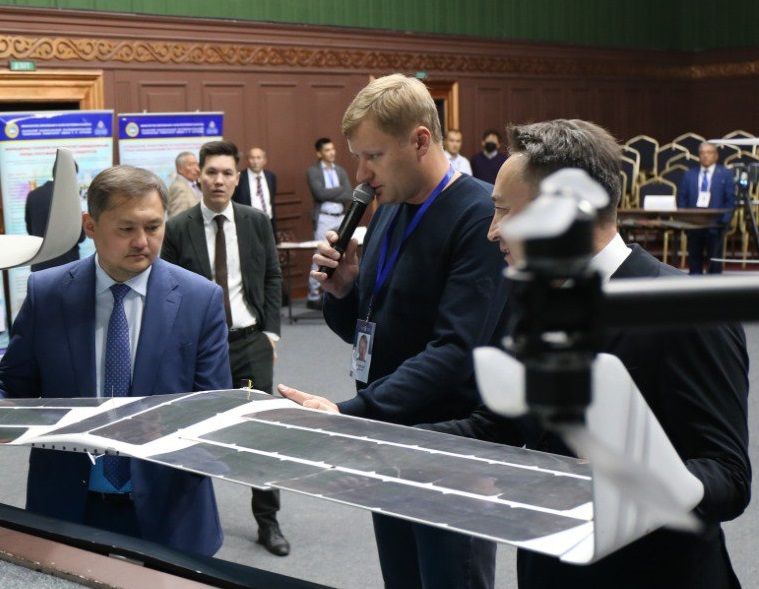 The Minister highly appreciated University's achievements and shared with the audience his vision for the further development of the university within the framework of fulfilling the country's President's mandates related to scientific potential advancement of the Republic:
— Another big task given to us by the Head of State is to review the priorities of scientific work. One of the key issues that we are facing now is to make sure that people really use our elaborations. The second issue is the problem of water safety. In the next 3-5 years, this problem will be of strategic importance for the country's security. And here our state is very much counting on your university's contribution.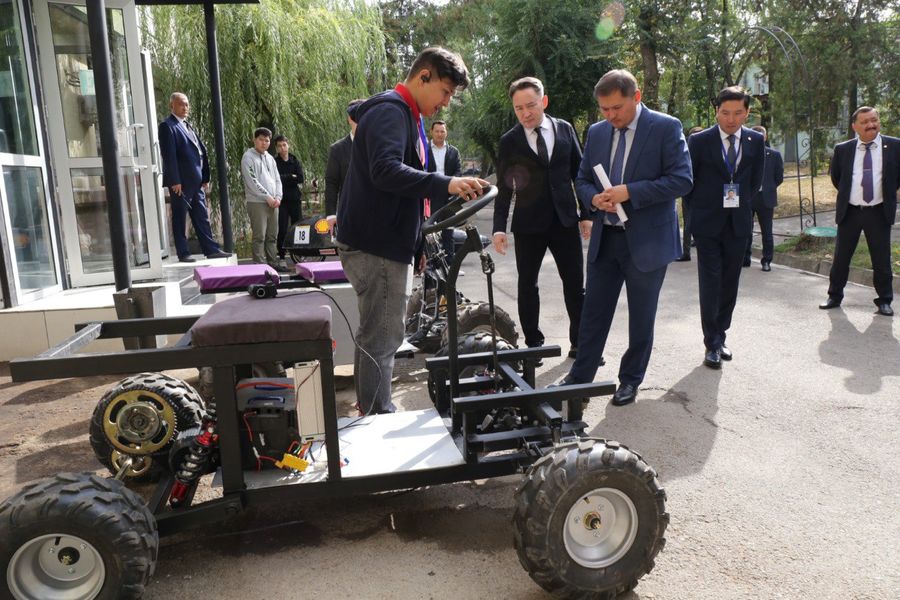 The Minister also announced new types of financing on scientific developments that will be introduced from next year, including an increase in grants for commercialization, a program for training the creative research teams in commercialization, marketing and sales, the creation of an institute for patent attorneys at universities designed to support scientific elaborations at the legal level.
After viewing the exhibition, the Minister visited the new Thermal Engineering Building at the university, renovated by the university owing to sponsors, Techno park, inspected the dormitories of Satbayev University and Medical Center, fully assessing the university's readiness for the new academic year.