Satbayev University has honored Ulykpan Sydykov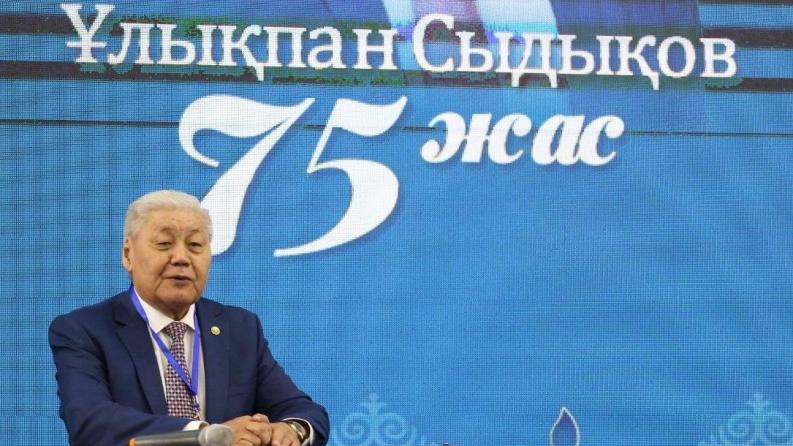 On January 10, Satbayev University hosted an anniversary program and a festive concert in honor of 75th anniversary of the Honored Worker of Kazakhstan, Academician, Chairman of "Aksakaldar Alkassy" Council, one of the founders of Dos-Mukassan ensemble, Kazakh pop legend Ulykpan Sydykov.
Conference began with a guided tour, during which the guests got acquainted with the university's achievements. At the conference, the guests were greeted by Vice-Rector for Academic Affairs Bakhyt Zhautikov, and the anniversary ceremony was conducted by Vice-Rector for Science and International Cooperation Alibek Shokparov. Rector of the University, Meiram Begentayev, delivered a congratulatory speech. Minister of Science and Higher Education Sayassat Nurbek and Kazakhstan's many famous figures joined his congratulations.
The guests watched the film dedicated to life, activities and family of Ulykpan Sydykov, and immersed themselves in the atmosphere of magic and thirst for life along with Dos-Mukassan songs. Vivat show Ballet has become a great addition to the show.
As part of the anniversary program, University hosted "Spiritual World and Information Technology Society" republican scientific and practical conference dedicated to Ulykpan Sydykov.
Satbayev University team congratulated Ulykpan Yessilkhanovich on his anniversary and wished him health and long life!