Satbayev University has joined the global network Fablab Network laboratories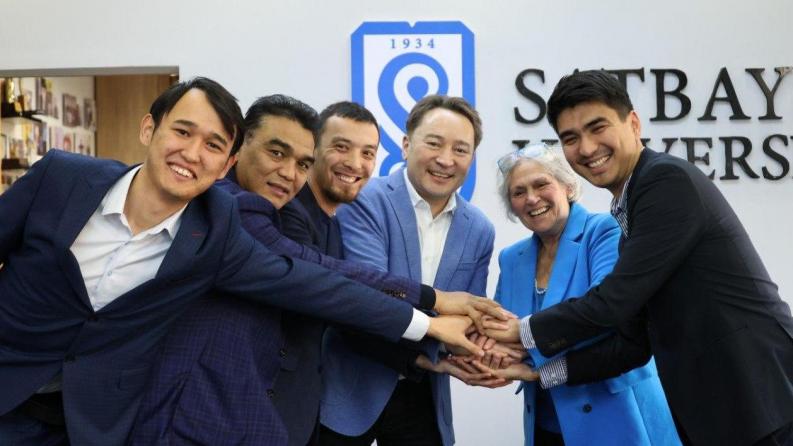 Almaty, November 18 - Laboratory for collective use is being set up at Satbayev University owing to the specialists from Massachusetts Institute of Technology, the access to which will be open to inventors and research engineers around the world. Sherry Lassiter, Professor and Chief Executive Officer of Fab Foundation, is ready to provide the expert support for creating the laboratory.
During the visit to Satbayev University, Sherry Lassiter said that the global Fablab network unites about 3 thousand laboratories around the world. Here students, engineers and enthusiastic researchers not just gain the practical skills, but also create prototypes for further commercialization of their inventions as well as collective projects.
Fab Foundation was established in 2009 and is a project of Massachusetts Institute of Technology. Its mission is to provide access to tools, knowledge and financial means for learning, innovation and invention using the technology and digital production.
"Satbayev University is an impressive center of learning and research. Our visit is aimed at strengthening the international relations and exchanging the experience with outstanding technical minds."
Fab Foundation aims to bridge the digital gap due to providing the equal opportunities for future generations of artists, entrepreneurs, scientists and community leaders. Having become a partner, sponsor, or contributor to Fab Foundation, you are contributing to global efforts to create a more inclusive future for everyone.
"Cooperation with MIT and creating the Fablab will allow us not only to develop the practical skills of future engineers, but will also unite inventors' and researchers' efforts for the benefit of the whole society," said Meiram Begentayev, Rector of Satbayev University.
Satbayev University is a national research technical university that includes academic and scientific institutes. On behalf of President K. K. Tokayev, a research hub of new technologies in engineering education and science is being created at the university.