Satbayev University has signed a memorandum of cooperation in the construction sphere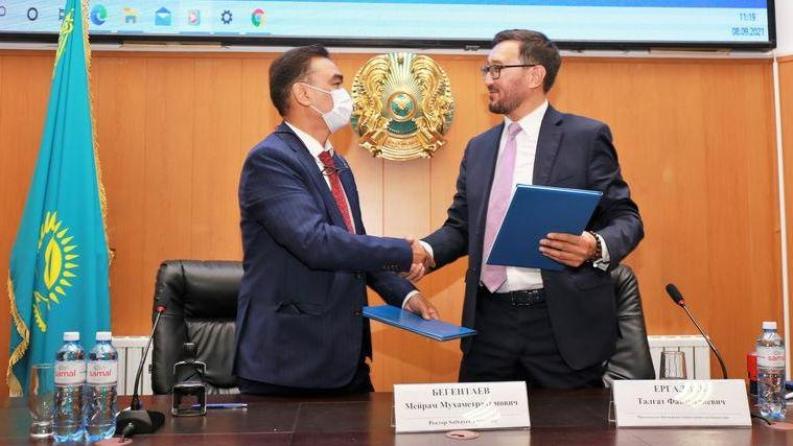 Today, Satbayev University has signed a memorandum of cooperation with Union of builders in Kazakhstan." Within the framework of the memorandum, the parties will exchange information, experience and organize meetings that help the construction industry development.
Yerzhan Kuldeyev, Vice-Rector for Corporate Development and Strategic Planning at Satbayev University, noted that the main purpose of the agreement is mutual support and cooperation in construction industry and the coordinated actions for the industry development. Presidium Chairperson of the Union Talgat Yergaliyev, in his patronymic, stressed that it is important to ensure effective interaction of the members of Builders' Union with state bodies and civil society, as well as scientists of T. Bassenov Architecture and Construction Institute at Satbayev University.
As a first step, the university launched a project for the development of architectural and construction complex in RK under the leadership of Architecture and Construction Institute's director Bolat Kuspangaliyev. The parties discussed at the meeting the topical issues regarding the architectural and construction complex in the republic and items related to the quality of personnel training and further improvement of Kazakhstan's construction industry as well.
Currently, the construction industry is one of the priority areas for implementing "Atlas of new professions and competencies in demand on the labor market" national project. The interaction of Satbayev University and Union of Builders of Kazakhstan can give a lot to develop this important sphere of the economy in Kazakhstan.